Tobey Maguire Poker Lawsuit Ends with $80K Settlement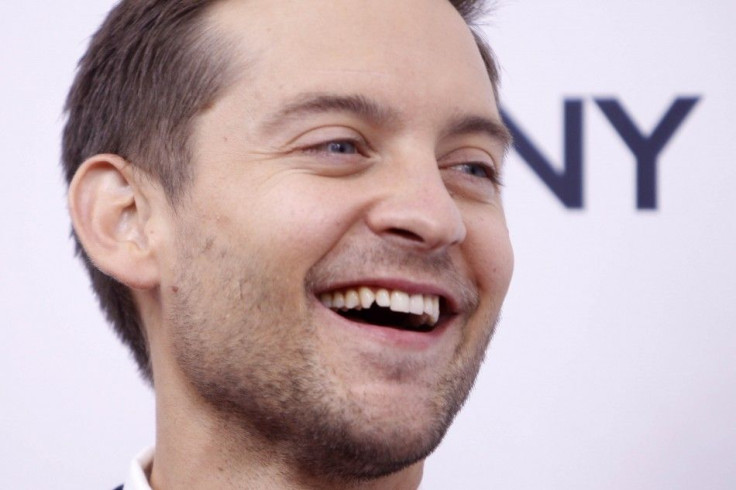 Tobey Maguire will pay $80,000 of the $300,000 lawsuit brought against him for stolen money he won in a gambling ring.
Maguire was among several celebrities believed to have participated in illegal Texas Hold 'em games run by a convicted ponzi schemer.
Bradley L. Ruderman, who is serving a ten-year prison sentence for fraud, confessed to losing $5.2 million of investor money in high-stakes poker games played in Beverly Hills hotel rooms. Of that amount, $311,300 was lost to Maguire specifically - on a single day - including $110,000 on one hand.
Maguire was considered liable for the loss because the games themselves may not have been legal: A June 2011 New York Post report explains that while private home games are legal in California, the high-stakes games mentioned in the suit were on murky legal territory because they were organized by a paid event planner.
Maguire has maintained that was not aware of any wrongdoing -- either in the operation of the games or in where Ruderman's poker money came from.
(Maguire) strongly disputes that he violated any laws, rules or regulations in regard to participating in the poker games, the settlement states, according to the Daily News.
Ruderman pleaded guilty in 2009 to charges that he defrauded investors of $44 million dollars by falsifying financial statements, which erroneously valued his hedgefund at hundreds of millions of dollars when in fact it was nearly worthless. An FBI investigation revealed that Ruderman spent $8.7 million in investor money on personal expenses.
According to the Daily News, Maguire had filed a claim that he had lost $168,500 to Ruderman and that his total liability should be reduced by at least that amount.
The lawsuit was brought by Howard Ehrenberg -- trustee in Ruderman's bankruptcy case -- who, according to the Daily News, told the court that Maguire got a fair and equitable deal.
I disagree with Maguire in regard to the amount of the transfers that likely constitute funds of (Ruderman). However, I have agreed to the reduced settlement amount in the Maguire agreement of $80,000 based on the risks and costs associated with litigation, Ehrenberg continued in a statement to the court.
Ehrenberg told The Associated Press that Maguire did not receive any preferential treatment. He did not end up with any better settlement than the others.
© Copyright IBTimes 2023. All rights reserved.