'Tokyo Revengers' 215 Spoilers: Draken's Shady Secret
KEY POINTS
"Tokyo Revengers" 215 is probably a chapter full of revelations
The manga will reportedly drop on Wednesday
Fans can read its official release on Kodansha
"Tokyo Revengers" 215 might show Ken Ryuguji (Draken) recounting the things that happened to him after the Tokyo Manji Gang disbanded and the reasons for joining the Brahman Gang.
The previous chapter of "Tokyo Revengers" dropped a huge bomb that left a lot of fans startled. Apparently, one of the reasons why Draken does not want to be a part of Rokuhara Tandai despite South Terano's violent method of recruitment is because he is already connected to its rival gang, Brahman. In the last part of the panel, Draken told Hanagaki Takemichi that truth.
The former vice-captain of the Tokyo Manji Gang will most likely share with Takemichi his reasons for joining the gang in "Tokyo Revengers" 215. There is a great possibility that Draken will narrate to Toman's former first division captain the events succeeding the disbandment of the legendary delinquent gang.
It may be recalled that before Takemichi jumped back to the past using Mikey's handshake, all of his friends, including his beloved Hina were doing well with their lives.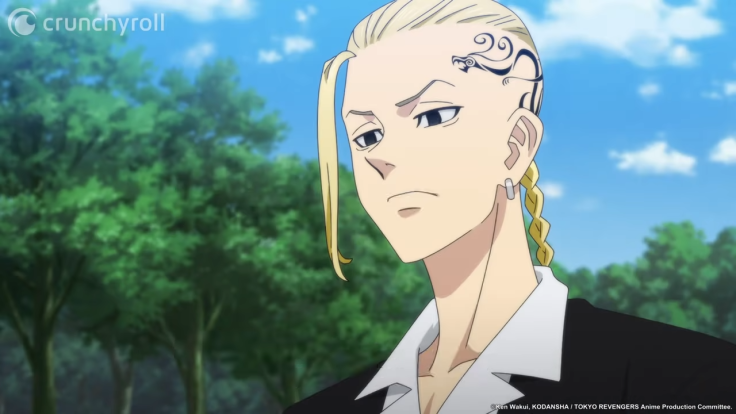 The only reason why he traveled back in time was to save Mikey, who was, at that timeline, the top dog of the notorious Kantou Manji Gang. Takemichi returned ten years from the present and found himself in high school. Everybody seemed to be doing fine with their lives, except Mikey, who is considered as one of the most powerful deities of the delinquent gangs in Tokyo.
Draken is living a simple life operating a small motor shop business. Apparently, that is not all there is about him. Fans believe that the former vice-captain of the Tokyo Manji Gang, like Takemichi, is also finding ways to save Mikey from his own self. If there are people who know Mikey too well, they are Draken and Takemichi.
While it is true that there is no resistance from Draken when Mikey announced that he wanted to disband the gang, Ken probably sensed that there is more to Mikey's decision. Fans believe that one of the reasons why Draken got himself involved with Brahman is because of Mikey.
"Tokyo Revengers" 215 is scheduled to release Wednesday. Unofficial spoilers and scans will most likely surface online between Saturday and Monday. It is worth noting that these details are not official and highly speculative at this stage.
Fans who would like to read the manga's official release should visit the official website of Kodansha.
© Copyright IBTimes 2022. All rights reserved.
FOLLOW MORE IBT NEWS ON THE BELOW CHANNELS