'Tokyo Revengers' 238 Raw Scans, Release Date, Highlights [Spoilers]
KEY POINTS
"Tokyo revengers" 237 is titled "Make Allies"
The incoming chapter is set to release on Jan. 19
"Tokyo Revengers" 238 raw scans could come out as early as Jan. 18
"Tokyo Revengers" 238 will most likely tell how Takemichi will form the gang designed for Mikey's redemption.
The most recent chapter of Ken Wakui's "Tokyo Revengers" is officially set to drop Wednesday and it will show Takemichi and Chifuyu's adventure as they form the gang that the time traveler wants to create to save Mano Sanjiro. The latest manga installment is titled "Make Allies" and shows Takemichi inviting Hakkai to his newly-formed Thousand Winters gang.
The latest chapter also debuts the gang's uniform, which, as it turns out, was designed by Chifuyu. After Hakkai, the trio visits Inupi and Draken's shop and invites the former to join the gang.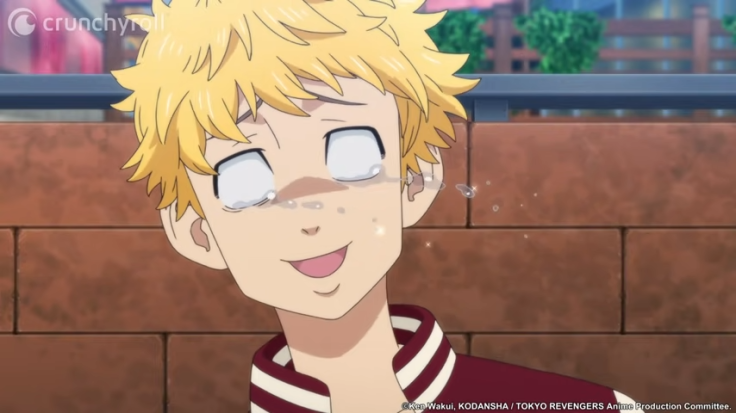 Takemichi explains that Draken had asked him to take care of Mikey so he is now forming the team that would beat the Kantou Manji gang. Inupi smiles and tells the crying hero that he doesn't need to worry because he chooses Takemichi.
Inupi recalls the time Koko brought the half-dead Takemichi to his shop after the War of the Three Deities. After he rushed the crying hero to the hospital, he had a brief talk with his friend Koko where Inupi asked if he was happy.
Koko told him that he felt like he was backing a winning horse but he also said that Inupi chose a good guy. Inupi smiles as he recalls that moment but was interrupted by Chifuyu.
Takemitchi's partner declares Inupi's official membership to Thousand Winters and asks him to wear the gang's uniform. Inupi spits on the uniform and calls it lame.
"Tokyo Revengers" 238 will most likely show Takemitchi and his friends visiting Mitsuya, Pah-chin and Peh-Yan, as well as Smiley and Angry. The time traveler might also pay a visit to his faithful friends Akkun, Takuya, Kazushi and Makoto.
Of course, there is a high possibility that Takemichi would invite Senju and other members of the Brahman gang in the upcoming chapter. Readers might also get the chance to get an update on Mikey and his Kantou Manji gang.
"Tokyo Revengers" 238 is expected to release on Jan. 19 while early spoilers could come out between Jan. 22 and 23. Meanwhile, raw scans might become available by Jan. 18.
© Copyright IBTimes 2023. All rights reserved.
FOLLOW MORE IBT NEWS ON THE BELOW CHANNELS