'Demon Slayer' Season 2 Showcases Muzan's Secret, Nezuko's Evolution, Daki's New Form And More
KEY POINTS
"Demon Slayer" Season 2 Episode 7 drops Sunday
It will show the continuation of the fight between Nezuko and Daki
The latest episode featured Daki's transformation
The most recent episode of "Demon Slayer," more popularly known as "Kimetsu no Yaiba," surprised fans with a plethora of exciting revelations, including Nezuko's latest evolution, Daki's new form and one of Muzan's best-kept secrets.
Nezuko's Evolution
The TV anime adaptation of the Entertainment District arc has been building up the battle between Tanjiro and Daki, but the main protagonist wore himself out fighting the Upper Rank demon. As things looked dire, Nezuko swooped in and saved her brother from his demise, a scene the fandom is still talking about.
While manga readers already know about this major evolution, those who haven't read the material may be wondering what Nezuko's transformation means. Tanjiro's younger sister started regenerating just as fast as an Upper Rank demon and her body began changing while she gained strength.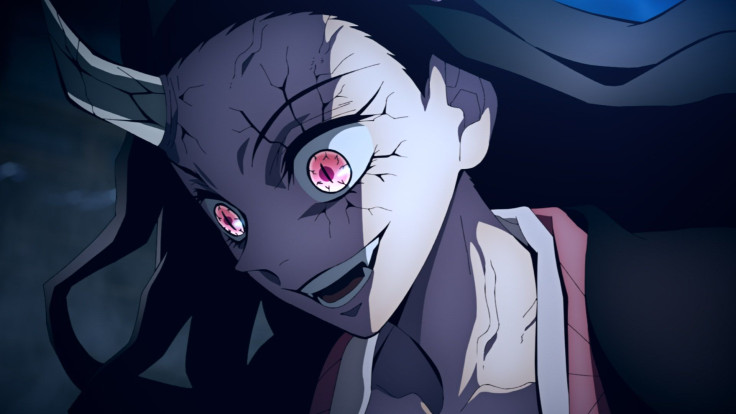 The most notable change was the horn on her forehead and the markings covering her skin. Many fans call this Nezuko's Awakened Form with her power amplified and strength amped.
While this form comes in handy, especially during battles with more powerful demons, it comes with a price. When in this form, Nezuko has lesser control over her body, making her less vulnerable to eat humans. Thankfully, only Tanjiro can calm her down.
Daki's New Form
Daki is a powerful demon. Anime fans have known this right from the start, but the latest episode further hyped the arc's antagonist when all her pieces [pieces of the scarf Tengen and Inosuke carved up] returned to her, transforming her into a new version of herself. With the merger of those pieces into her body, her black hair changed to white, her skin became a lot paler and blood-infused veins were now visible throughout her body.
Apart from changes in her physical appearance, Daki's strength and power surged several notches higher. This was evident in the latest episode, where fans witnessed how her single motion destroyed the Yoshiwara District.
Muzan's Secret
In addition to the new powerful forms of Nezuko and Daki, the latest episode of "Demon Slayer" Season 2 also dropped a major bombshell about the main antagonist of the series, Muzan Kibutzuji. When Daki destroyed the Yoshiwara District and endangered the lives of the citizens, Tanjiro went mad.
When he confronted Daki, the Upper Rank demon did not see Tanjiro but the legendary Yoriichi Tsugikuni. It appears Daki saw Muzan's memory since she had the immortal's blood.
This scene revealed a lot of things about Muzan Kibutsuji, including the demon's ability to share his memories and emotions. When Daki saw Yoriichi, she hesitated not because she did not recognize him but because in Muzan's memory, he was a powerful opponent.
Daki also realized that her fingers trembled at Yoriichi's appearance, which she credited to Muzan's memory. This underlines that Muzan is afraid of Yoriichi and fans will eventually know the reason behind this fear as the anime progresses.
"Demon Slayer" Season 2 is now on its seventh episode. It will drop Sunday at 11.15 p.m. JST.
© Copyright IBTimes 2023. All rights reserved.
FOLLOW MORE IBT NEWS ON THE BELOW CHANNELS