Tom Cruise 'Sick And Tired' Of Leah Remini's Accusations Against Him, Scientology, Wants Interview With Oprah Winfrey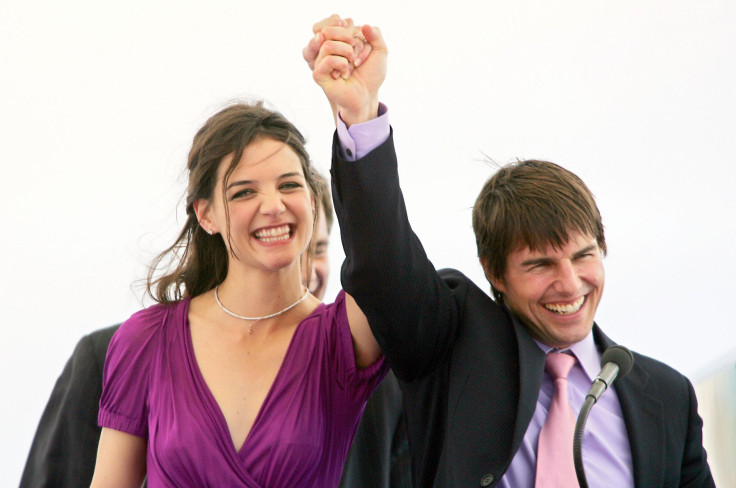 Tom Cruise has had enough about the accusations against him and the Church of Scientology by Leah Remini and is reportedly planning to address it "as soon as possible," according to Radar Online. The report said that his main course of action might be an appearance in an interview with Oprah Winfrey.
Radar Online cited a source telling Life & Style magazine that Cruise is "sick and tired of all the rumors and accusations" and is getting ready for a sit-down interview with Winfrey. "He's worried that a more hostile journalist would try to paint him in bad light," the source reportedly added.
The Radar Online report also cited former church member Mike Rinder, who was once Scientology spokesman, to say that the "Mission Impossible" actor will do a no-holds barred interview to negate the effect of Remini's accusations against him and his former wife Katie Holmes, who later apologized to "Hurricane Leah."
"It may even have the trappings of being a 'real' interview and be presented as something 'unscripted' and 'off-the-cuff,'" Rinder said on his blog last week, adding: "Unless the really important questions are asked you will know that it is totally controlled and completely scripted. It will be the Scientology party line lifted out of the Miscavige letters to the media dressed up as a 'candid' conversation with Tom Cruise."
Remini's new book, "Troublemaker: Surviving Hollywood and Scientology," has slammed Cruise and his wife for their behavior with her. Remini also said in a "20/20" interview last month that Holmes had written a "Knowledge Report" complaining about her behavior during their wedding in Rome in 2006. Holmes reportedly said in the report that Remini was a "poor example to others."
Holmes later said in an apology: "I regret having upset Leah in the past and wish her only the best in the future." However, reports said Holmes' apology angered Cruise.
"This is the most aggressive she's been since she blindsided him with divorce papers three years ago. She's humiliating Tom again," a source had said, adding: "Tom is furious with Katie because he knows, and the church knows, that she has a nondisclosure agreement."
Holmes and Cruise got divorced after six years of marriage and have a 9-year-old daughter together. Cruise was earlier married to actress Nicole Kidman for 11 years and has a 22-year-old daughter, Isabella Jane Cruise, and a 20-year-old son, Connor Antony Cruise, with her.
© Copyright IBTimes 2023. All rights reserved.