Tom Cruise's India Visit: Fake Fans Hired to Welcome Him?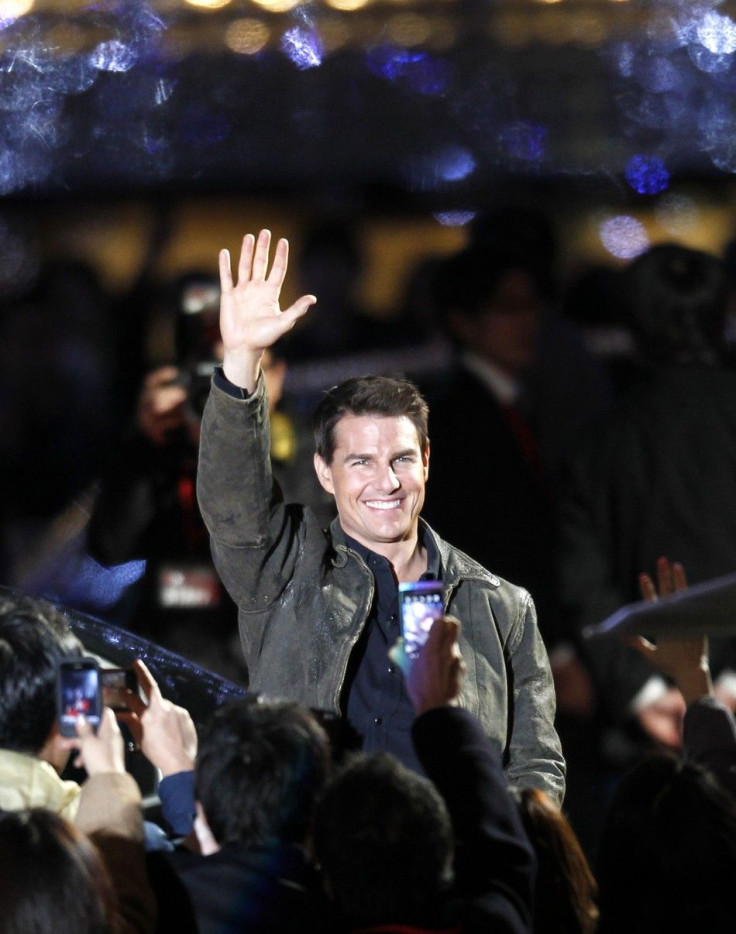 During Tom Cruise's recent visit to Mumbai, junior artists were hired at Rs. 150 ($3) to scream and cheer like fans of the actor when he came out of the airport, reports First Post.
According to the report, when Cruise stepped out of the Mumbai domestic airport on Saturday with his entourage, little did he know that the screaming crowds he was waving to were not his Indian fans at all.
In fact, the 200-odd people gathered there didn't even know who he was and could not have cared less.
Tom kaun? (Who is Tom) I don't know who he is or what he does. We were told to come here by 1 p.m. today and wait for a foreign VIP to come out of the airport gate and scream and shout when he came. None of us know who Tom is. There was a buffet lunch also for us and we were paid Rs 150 for this job today. We do this for television shows and other such events where crowds are required, the report quotes one of the junior artists at the airport saying.
The report also claimed that Cruise's excited fans were hired by a model coordinator who promised them Rs. 150 and a buffet spread.
This is Cruise's first visit to India and he's here to promote his forthcoming film Mission Impossible: Ghost Protocol, which also stars Indian actor Anil Kapoor, who plays a character named Brij Nath in the movie.
The Hollywood heartthrob with the charming smile told reporters that he had wanted to come here all my life. However, the news of fans paid to greet the star would leave a very unfavorable impression about the country, which has a huge fanbase and greatly admires Cruise's body of work. For someone who is chased by the paparazzi the world over, this is not an incident he is likely to ever forget.
Tom was accompanied by his co-star Anil Kapoor.
© Copyright IBTimes 2023. All rights reserved.