Toni Braxton Responds To Tamar's Secret Miscarriage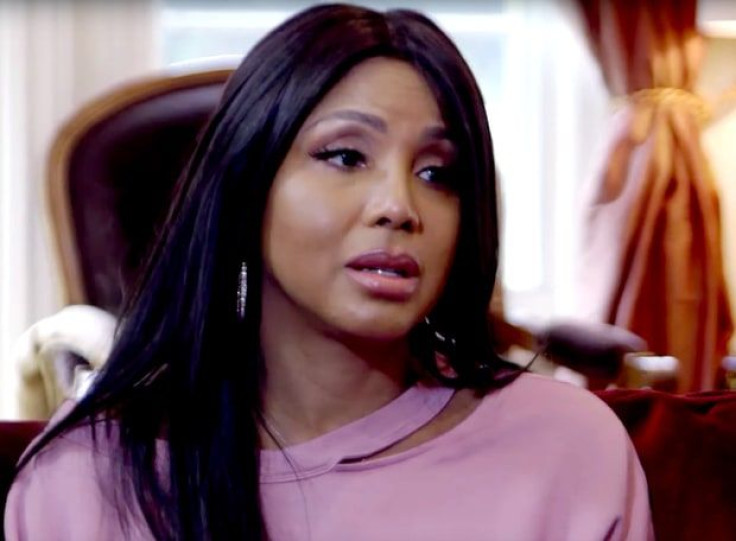 "Braxton Family Values" stars Tamar and Toni Braxton had a surprising sitd own on Thursday's edition of the WEtv series. Tamar revealed to Toni she was pregnant and that she miscarried the baby.
"I was really disappointed that she didn't tell me, but I understood," Toni said in a confessional to the cameras, according to Us Weekly. "Sometimes, it's between a husband and a wife. But I was glad that she finally told me, and I could be there and hold her hand because I'm sure that was a disappointing situation that happened for her."
READ: Tamar Braxton Takes A Jab At Former 'The Real' Co-Hosts?
Tamar didn't tell her sister about the pregnancy because it was in the early stages. "You know, I didn't tell nobody because it was very very new," she said. "Well, maybe, like, a week before I went to Atlanta, I found out that I was pregnant."
Toni, 49, initially got excited for her sister, 41. But then Tamar had to say she lost the baby. "I'm sorry, Tay," the "Un-Break My Heart" singer said.
But the miscarriage wasn't the only thing Tamar had to worry about. She was in a fight with her sister, Trina, who attacked the way Tamar parented her son, Logan. Trina accused Tamar of pushing her son on their mother.
"I don't think that Tamar necessarily pushes Logan on [Evelyn], but I do think [there are] some unresolved conversations that maybe Trina's had with herself about Tamar's parenting," Toni said in the testimonial about the disagreement between her two sisters. "And she should discuss it with Tamar and say, 'Look this is what I think as a sister,' and be honest."
After the episode aired, Tamar took to Twitter to respond to her fans. "Thanks for watching guys!! Tonight was a hard one," she tweeted Thursday. "I love u all so much." The post was liked hundreds of times by her 1.51 million followers.
Don't miss "Braxton Family Values" when it airs Thursdays at 9 p.m. EDT on WEtv.
Follow me on Twitter @mariamzzarella
© Copyright IBTimes 2023. All rights reserved.