Tony Romo, Candice Crawford Romo Welcome Third Son Jones McCoy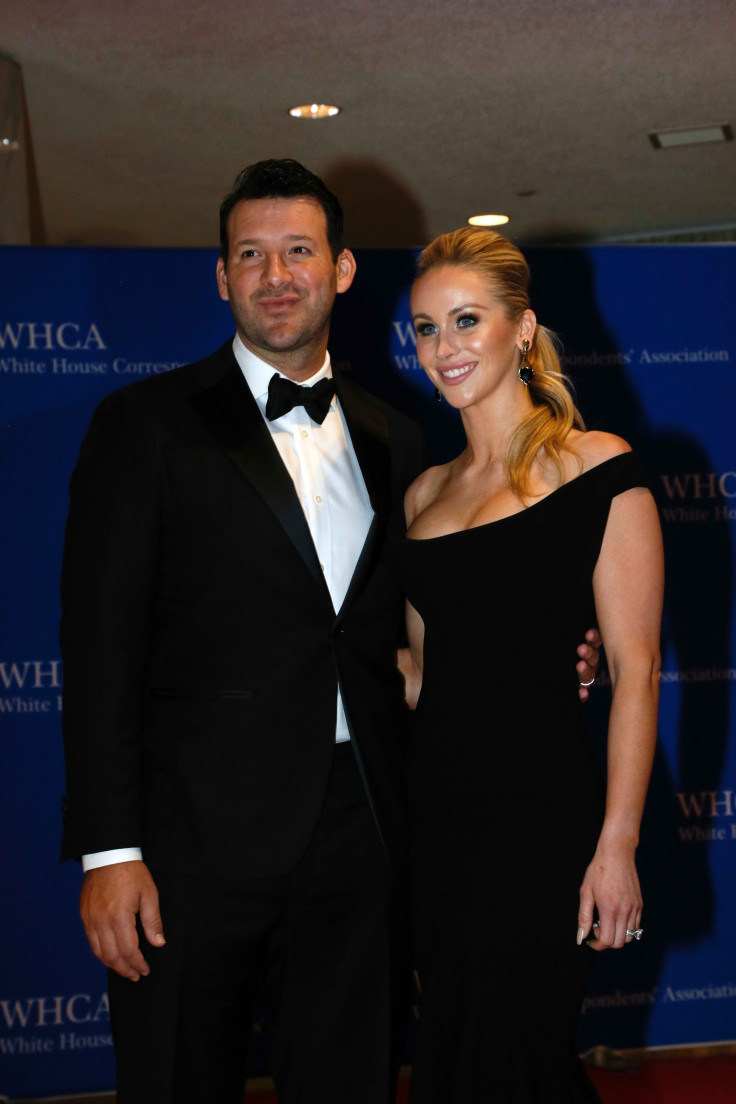 Tomo Romo and Candice Crawford Romo is now a family of five.
On Wednesday, Romo and Crawford Romo welcomed their third son together. The American football quarterback announced the good news on Twitter. "Welcomed our third boy Jones Mccoy Romo into the world today! Ten fingers and ten toes. All healthy. Almost have my basketball team built," the proud dad wrote.
Romo, 37, and Crawford Romo, 30, are already parents to sons Rivers, 3, and Hawkins, 5, People reported. The arrival of Jones officially made them a family of five. The father-of-three also celebrated the arrival of their youngest on Instagram, where he shared more photos of the newborn along with a clip of big brother Rivers who was showing his karate moves. "Scroll over to see his big brother Rivers excitement about this new baby," the athlete wrote in the caption.
In June, the then-family of four shared a beautiful maternity shoot where they all wore blue. As for her pregnancy, Crawford Romo admitted that it was not easy. "I felt a lot sicker during this pregnancy, and so we thought that it may be because there was a little girl inside, but we were definitely wrong," she told People.
"Sure, it would have been new and different to have a little girl running around, but we love our boys and I love being a "boy mom," so adding one more to the mix is exciting," Crawford Romo continued. "The best part about being a boy mom is that they keep me active! Whether it's sword fighting or playing basketball, we are constantly on the go."
Meanwhile, when asked if they would try again to eventually have a girl, Crawford felt that their family will already be complete once the third baby arrives. However, she's not closing doors. "I think we are done after this third little guy arrives. You never say never, but I'm fairly confident that once this baby is out, we'll feel like the Romo family is complete," she explained.
Romo and Crawford tied the knot in 2011 in front of 600 guests in Texas. Their wedding cake was as tall as the ceiling, a source told Us Weekly.
Should Romo and Crawford still aim for a baby girl? Drop a comment below.
© Copyright IBTimes 2023. All rights reserved.