The Top 10 TV Shows Of 2015: A List Of The Best Series To Binge Watch In The New Year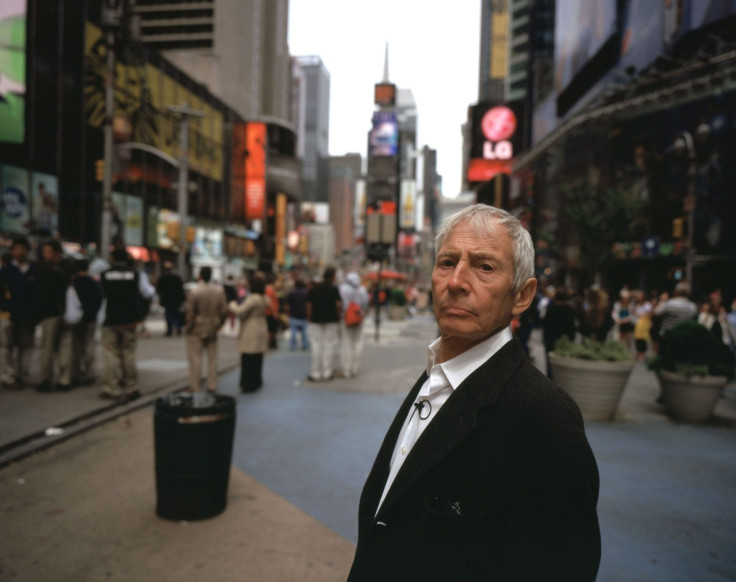 As 2015 gives way to 2016, it is time to reflect on the best television had to offer in the past year ... and 2015 was a very, very good year for television. There were an estimated 400 scripted shows airing new seasons in 2015, a staggering display of variety that makes choosing the top 10 series of the year a near impossible task. In all of the competition, veteran blockbusters like "Game of Thrones," "House of Cards" and "Orange Is the New Black" miss the cut with new seasons that were only slightly less strong than their earlier installments. Plus, new and overlooked gems such as Comedy Central's "Review," Hulu's "Casual," and Fox's "Empire" are regrettably left out in the shuffle.
Here is a countdown of the 10 best TV shows of 2015:
10. "Rick and Morty"
It was a big year for "Back to the Future" fans — 2015 was the year Marty McFly (Michael J. Fox) traveled to in "Part II" of the popular franchise — but it was an even bigger year for this Adult Swim animated series, which began as a parody of Doc Brown (Christopher Lloyd) and Marty from the "Back to the Future" films. "Rick and Morty" left its parody roots behind a long time ago, though. The series has become adept at turning high concept sci-fi plots — this year Rick and Morty (both voiced by Justin Roiland) broke time, fell in love with a collective conscious "hivemind" and battled more aliens — into sitcom comedy fodder week in and week out. Its real genius, though, is getting fans to truly feel for Roiland's alcoholic scientist and his dim witted grandson, as it did with vengeance in Rick's sudden suicide attempt at the end of "Auto Erotic Assimilation." Season 2 was near perfect.
Watch a clip from "Rick and Morty" below:
9. "The Knick"
"The Knick" is an ensemble piece. Despite Clive Owen's top billing, nearly a dozen characters share the dramatic weight of Cinemax's turn-of-the-century medical drama. However, if the series had a star in its second season, it was director Steven Soderbergh, who steered every episode of television's most visually experimental show. Conventional wisdom holds that TV is a writer's medium. Soderbergh challenged that this year, employing tracking shots, intense close-ups, and downright wacky camera angles that would have seemed much more at home in an indie art film. Speaking of that ensemble, though, they are pretty fantastic themselves, breathing life into the most thorough and realized period piece on television since "Mad Men."
8. "Halt and Catch Fire"
This AMC tech drama's Season 2 reboot was so good it catapulted the series from an uneven show forgotten by fans and critics alike to one critics all but demanded AMC renew for a third run — it did. Season 2 not only upped the screen time for its female characters, Cam (Mackenzie Davis) and Donna (Kerry Bishe), it made them the stars. Lee Pace's antihero Joe was reduced to a more palatable supporting role and the newfound balance helped the show, which always had promise, take on a new life. Now it is up to fans to start watching before the show reboots yet again in Season 3 — this time in Silicon Valley.
7. "Fargo"
"Fargo" is an anthology series, so Season 2 is not technically a reboot, but it is remarkable all the same how many shows upped their game in their sophomore seasons this year. The FX series is certainly prime among those shows. Season 2 felt more free of the original film's shadow and became something all its own. No show is more skilled at building moments of extreme tension, only to release it again, delaying the show's inevitable tragedy till a later date. It's an exhausting experience as a fan, but a thrilling one. Plus, Season 2 would be worth watching for Kirsten Dunst's performance alone.
6. "The Americans"
"The Americans" has long been the most underrated show on television. However, in Season 3, the FX series gave Holly Taylor's Paige more to chew on, as she started to suspect her parents were not your everyday husband and wife. The added tension brought the show to new heights, but the season's high point came when Phillip (Matthew Rhys) had to pull a tooth out of his injured wife's (Keri Russel) mouth. The intense sequence also weirdly doubles as the year's most disturbingly intimate sex scene! When will the Emmys take notice?
5. "Veep"
Watching the absurdity of the current Presidential race, it is hard not to think that American politics is a little more "Veep" than "House of Cards." That is what makes HBO's best comedy — and the best comedy on television — so relevant. It is also bitingly funny. If comedy was tallied in jokes per minute, "Veep" would be in a league of its own. Season 4 was the show's best yet, handling its main character's ascence to the highest office in the land a bit more in stride than a certain Netflix show.
Watch a clip from "Veep" below:
4. "Mad Men"
No finale has ever had the expectations fans and critics alike put on "Mad Men." That is what makes the show's beautiful final run so incredible. How do you bring closure a show that was always concerned with how people never really change? In the final episodes of Season 7 of Matthew Weiner's AMC series, every character was pushed to a breaking point of sorts, leading to emotional resolutions for everyone from Don (Jon Hamm) to Peggy (Elisabeth Olson) that felt big, but organic; final, but not without suggesting that the story is not over. Bravo!
Watch a clip from "Mad Men" below:
3. "The Leftovers"
It was a year of reboots and no reboot was better than Season 2 of HBO's "The Leftovers." The risks were many — a premiere that began with a 15-minute, dialogue free prologue, the introduction of a new set of main characters in a new city, and one episode taking place entirely in limbo (which happens to look like the local Holiday Inn). "The Leftovers" pulled them off, playing with its audience's expectations more than any show on TV to make its depressing subject matter just fun enough to stay watchable. The delicate balancing act produced 2015's best scripted drama.
2. "Transparent"
Good characters make for good TV shows — it's really that simple. Luckily, "Transparent" has the best characters on television right now. However, what makes the Amazon comedy (if that is what we are calling it) so potent in only 30-minute episodes is that, despite the show's progressive subject matter, it never gets preachy. Maura (Jeffrey Tambor) is too flawed and too selfish to be just a vessel for liberal sympathy. She is a multi-dimensional character and, in Season 2, Jill Soloway's show gets past the show's tagline to mine the depths of Maura and children struggling to find themselves in a world where traditional labels and institutions both seem to be failing them.
1. "The Jinx"
No, "The Jinx: The Life and Deaths of Robert Durst" was not a traditional series, or even a traditional mini-series, but the six episodes of Andrew Jarecki's documentary series about real estate heir and suspected murderer Robert Durst were hands down the most riveting hours of television in 2015. The stakes were not only high, they were real! Why a free Durst would so willingly participate in the series remains a mystery, but by the end of the finale, the murders of Durst's wife and two friends is anything but. "Killed them all, of course," will be hard to top as the most bone chilling line in the history of television.
Watch a clip from "The Jinx" below:
© Copyright IBTimes 2023. All rights reserved.