Top Thriving Crypto & Blockchain Projects To Watch In 2022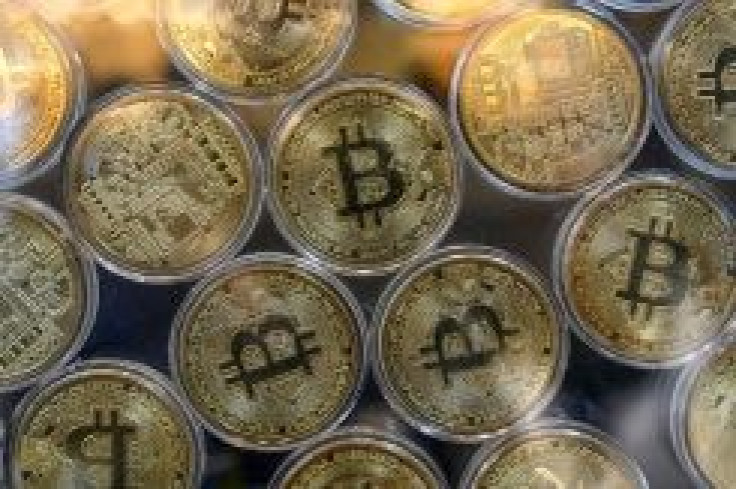 Now that the crypto and blockchain industry has secured its footing within the public, 2022 is bound to see an influx of even more exciting projects in the sector. The bull runs seen in late-2020 and 2021 and the boom in blockchain concepts like NFTs and DeFi means that more people than ever are entering and investing in the industry.
As such, the new crop of exciting blockchain-based projects will likely touch every facet of the industry, from finance to non-commercial use. As we look towards the year 2022, here are the top thriving projects to watch in the blockchain and crypto industry:
OpenSea
In the last two years, non-fungible tokens (NFTs) have taken the blockchain world by storm and have become one of the top ways for creatives to make a living online.
In the world of NFTs, few platforms are as important as OpenSea. In the time it has existed, OpenSea has become the home for some of the most in-demand NFTs in the world such as Cryptopunks and Ape Kids Club.
Thanks to a combination of the rarest NFTs in the world and an easy-to-use interface, OpenSea has gone on to dominate the space. in 2022, it will be interesting to see what new developments take place.
Solana
One of the biggest ways through which blockchain is becoming more popular is through the creation of decentralized applications around the world. When it comes to D'app infrastructure, one of the most prolific projects is Solana, a blockchain ecosystem that is known for its user-friendly nature and speed.
When it comes to the latter, Solana is one of the faster blockchain ecosystems, boasting up to 2,000 transactions per second as well as some of the lowest fees for transactions, This, coupled with Solana's amazing scalability efforts, means that more applications will be developed on it as 2022 rolls in.
BOTS
The accessibility of cryptocurrency means that these days, more people are investing in it to make a profit. This is particularly true of young people who might have limited funds to invest and this is where BOTS comes in.
BOTS is an algorithmic trading platform that only needs 50 euros to get started. Users can deposit funds and the BOTS algorithm will make trading moves on their behalf depending on the market situation. This means that users do not have to manually initiate trades and instead, can have their crypto investment grow organically.
With the use of a mobile smartphone and low entry fees, BOTS envisions investment power for everyone with a mobile smartphone. From the Netherlands to Africa.
PLUGnet
To engage financial institutions in DeFi, the blockchain industry has to remove regulatory and security obstacles that keep more risk averse investors out of the game.
That is why PLUGnet created Otto - the first KYC-compliant, Curated Smart Finance blockchain. Otto leverages identity attestation to tell developers, custodians, and others that each user in the system is identified but maintains privacy. So the apps built on Otto "utilize synthetic assets to keep underlying digital assets stored safely and securely with a custodian," PLUGnet team says. They refer to Otto as a decentralized, "socially-responsible proof of stake blockchain facilitating smart contracts within a community-controlled ecosystem." The platform is set to launch in Q1 2022.
DOEX
DOEX is an AMM-based DEX platform that specifically focuses on Cardano-based assets. DOEX is known for its token wrapping feature that allows users to instantly move assets across both the Cardano and Ethereum blockchains.
As a DAO, ecosystem-centric decisions are resolved by the community, and a recent preview of the upcoming platform release has got the market buzzing.
With a very successfully concluded private sale, and the launch of their public sale on ExMarkets, DOEX looks set to rock the Cardano world and beyond.
GAMEJAM
With the rise of blockchain-based gaming, there are many more resources for developers of blockchain games that help to close the gap between blockchain gaming and 'traditional' gaming.
One of these is GameJam, a blockchain-based game jam website. On GameJam, people can publish their game jam (collaborative game development with contributions from multiple parties). This way, blockchain-based games can be community-developed and then made available on player platforms.
Besides bringing together a community of blockchain game developers, GameJam also allows them to retain rights to their games and earn a profit from them. As blockchain gaming becomes even more popular, GameJam will be as well.
ADA Finance
Recently, ADA Finance won the award for best DeFi project of the year at the AIBC Summit in Malta, and for good reason. ADA is a cross-dual-chain DeFi ecosystem that operates on both the Cardano and Avalanche blockchains interchangeably.
Typically, DeFi users would need to sign up individually on both blockchains to make use of their DeFi features but with ADA, they can operate on both simultaneously. This easy access means that users can maximize benefits across multiple chains and protect against the risk of Cardano experiencing teething issues when it comes to DeFi operation.
With insane early mover advantage, and killer influencer and investor support, we'll be keeping our eyes on ADAFinance coming into 2022 and beyond.
Caduceus
Caduceus innovates blockchain technology with its MetaverseGraph algorithm – an agile, reliable, secure and high-speed blockchain underlying network for Metaverse applications.
The Caduceus Platform application is at its core – empowering developers and creators, and enhancing productivity. Co-founded by an international team of experts from the worlds of finance, tech and media, Caduceus Metaverse Protocol's primary objectives include lowering the barriers-to-entry for developers and creators, and exploring commercial opportunities and strategic partnerships. A strong advisory committee comprised of blockchain experts and industry leaders continues to push this pioneering project forward.
WagyuSwap
While a lot of the attention paid to crypto exchanges focuses on the centralized, decentralized exchanges (DEXs) are fast catching up and this is evident with platforms like WagyuSwap.
WagyuSwap made history by being the first DEX to be built on the Velas blockchain. WagyuSwap recently burned a whopping 30 Million $WAG tokens and held a high-profile event, "The Great Steak" which saw users able to stake $WAG and earn a plehtora of coins - An industry first.
Thanks to the pioneering Velas blockchain, WagyuSwap boasts some of the fastest transaction speeds in the industry and has seen the value of its native $WAG token skyrocket. Given all that WagyuSwap has achieved in its first year, there will surely only be more to come in 2022.
Crypto Bonuses
The internet is full of sites and apps that exist to help us find good deals on everything from food deliveries to clothing. The blockchain and crypto space, thankfully, is not getting left behind in this as platforms like crypto bonuses are offering the best deals in the market.
Crypto Bonuses is a site that features the best bonuses, signup offers, and discounts for crypto exchanges, wallets, and so on. The site has become a mainstay for crypto and blockchain lovers looking to get a good deal or save money.
With the influx of new users into the industry, we can expect sites like these to only grow more popular.
2022 has a lot in store for the crypto and blockchain space. Building on all that has been achieved in 2021, blockchain and crypto will find its way into practically every commercial sector and re-establish its place as one of the most important technologies of the 21st century.
FOR FREE to continue reading
✔️ Unlock the full content of International Business Times UK for free
offer available for a limited time only
✔️ Easily manage your Newsletters subscriptions and save your favourite articles
✔️ No payment method required
Already have an account?
Log in