Tornado Warning Issued For New York City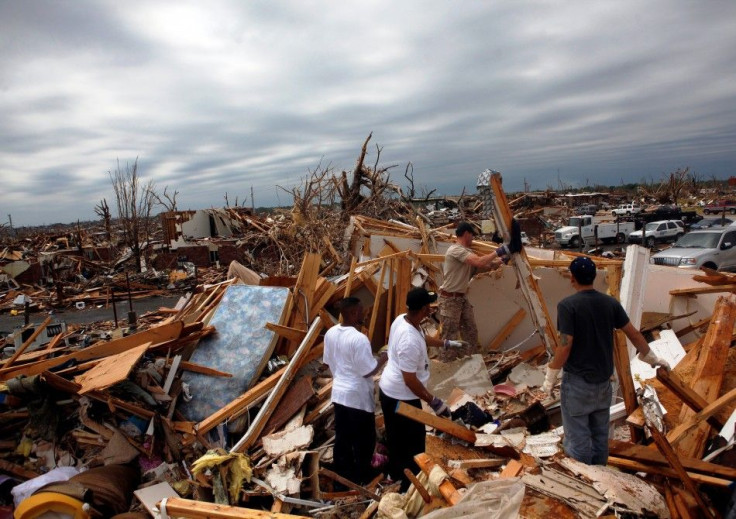 The National Weather Service Storm Prediction Center has issued severe thunderstorm and tornado watches for the Mid-Atlantic and Northeast, including Washington, D.C., much of New England and southeastern New York and Pennsylvania, including New York City.
The agency has also issued severe thunderstorm watch for portions of northern and central Kansas and south-central Nebraska.
Severe weather threat issued for Kansas counties include Chase, Cloud, Dickinson, Ellsworth, Geary, Jewell, Lincoln, Lyon, McPherson, Marion, Mitchell, and Morris.
Severe weather threat issued for Nebraska counties include Adams, Clay, Franklin, Kearney, Nuckolls and Webster.
United States is experiencing one of the deadliest tornado seasons in decades. At least 4 people died in Massachusetts after two tornadoes struck the western and central part of the state on Wednesday. The tornadoes toppled trees, caused property damage and widespread power outages.
However, there were reports that up to 4 tornadoes hit in and around Springfield, the third-largest city in Massachusetts which hadn't experienced a tornado since 2008. Massachusetts Governor Deval Patrick said at least one person was killed in Springfield, two in nearby Westfield and one in Brimfield.
A tornado watch had been in effect for much of the East Coast, including Philadelphia, New York and Boston.
On May 22, Joplin in Missouri was battered by a destructive Tornado that claimed more than 130 lives and left 900 injured.
© Copyright IBTimes 2023. All rights reserved.