Toronto Film Festival 2012: Terrence Malick's Wife Makes Puzzling 9/11 Comments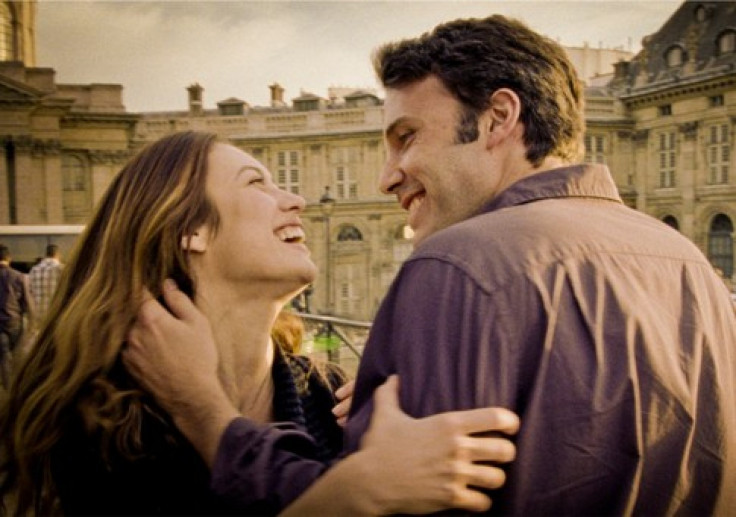 Terrence Malick's latest film, "To the Wonder," screened at the Toronto Film Festival on Monday night to mixed reviews. The cryptic portrait of love and personal reflection is said to have puzzled audiences. But the film's premise wasn't the only thing that left film-goers confused. Malick's wife, Alexandra Wallace, made a bizarre statement regarding the 9/11 attacks.
According to the Hollywood Reporter, Wallace introduced the film by stating: "My husband sends salutes to the men and hugs to the women. We love Canada, and, in fact, we thought about becoming Canadian citizens after 9/11. We have much to learn from you."
Malick is known for being immensely private and seldom grants interviews. As per usual, he did not attend the screening of his film.
Aside from Wallace's comments, the film is getting some additional unwanted attention since it first debut at the Venice Film Festival. Several outlets have noted that the film is uneven and difficult to make sense of.
"However accomplished Malick's technique might be in some ways, this mostly comes off, especially in the laborious second hour, as visual doodling without focused thematic goals," said Todd McCarthy. "Currently without a distributor domestically, this ultimately enervating film will have trouble rustling up audiences in any market."
"Tepid applause followed the screening at the Princess of Wales theater; a contrast to the enthusiastic clapping that follows a great many screenings at this festival," said Steven Zeitchik of the Los Angeles Times. "Some film-goers could be heard exhaling exasperatedly when an apparent ending proved to be false, while others scratched their heads as they spilled out of the theater."
"To the Wonder" centers on a pair of former lovers, Neil (Ben Affleck) and Jane (Olga Kurylenko), whose romance is re-ignited. The film, which begins in Paris and ends in Oklahoma, also stars Rachel McAdams and Javier Bardem.
In the film's press notes, Affleck offers his take on the avant-garde drama.
"The film feels to me like more a memory of a life than a literal story in real time of someone's life, the way movies more commonly are," said Affleck. "This pastiche of impressionistic moments, skipping across the character's life and moving in a nonlinear way, mirror, in my mind, is the way one remembers one's life. It's a little hypnotic and you're a little bit in a daze -- it's more fluid than real life is."
The actor has been earning raves for "Argo," a stranger-than-fiction political drama that also screened at TIFF.
A new image from "To the Wonder," showing Affleck and Kurlenko in a romantic embrace, was released on Monday. This is the first film set in the present day that Malick, whose previous work includes "Days of Heaven" and "The Thin Red Line," has directed.
Last year, his film "The Tree of Life" made a stellar debut at the Cannes Film Festival and walked away with the esteemed Palme d'Or award. A haunting illustration of a man's stream of consciousness, the film earned three academy award nominations -- including one for Best Picture.
© Copyright IBTimes 2023. All rights reserved.