Tottenham Vs. Liverpool: Prediction And Preview For Sunday's Premier League Clash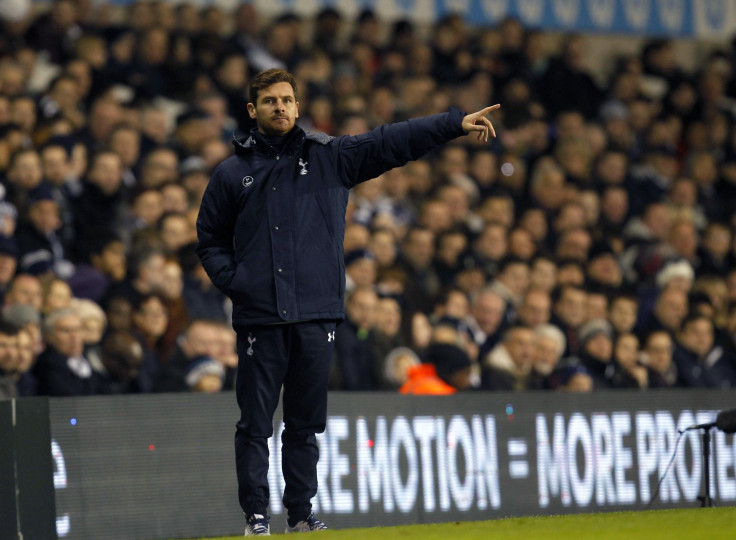 In what promises to be the toughest fight yet to secure a highly coveted top-four berth in the Premier League, Sunday's meeting between Tottenham and Liverpool could be pivotal, even at this early stage of the season. While both sides can still have pretensions to challenge for the title in this most unpredictable of seasons, a place in the Champions League remains the primary objective.
Even as Liverpool currently sit as the closest challengers to Arsenal, five points off the top, manager Brendan Rodgers has repeatedly talked of what's needed to get back to Europe's elite after an absence of five years. While that could be seen as a lack of ambition, it is a realistic appraisal of the prospects for a Liverpool squad still in transition.
Rodgers was left with a mess when he took over 18 months ago: a squad lacking in quality for a club of Liverpool's stature, but one that had none the less been expensively assembled. Getting rid of the likes of Andy Carroll, Stewart Downing and Joe Cole has started the necessary overhaul, but it remains a work in progress.
The signings of Daniel Sturridge, Philippe Coutinho and Simon Mignolet have undoubtedly improved the quality of the team, but there remain doubts about Joe Allen, Iago Aspas and Luis Alberto in particular. There is genuine quality at Anfield, especially with Luis Suarez currently one of the best players in the world, but not enough to compete with the very best just yet. No more so was this apparent than in the defeat to Arsenal.
Midfield has been a particular problem that day and has been on several occasions this season, with Lucas Leiva and Steven Gerrard able to be overrun all too often. Gerrard remains a quality operator, though, and his influence will now be missed for around a month due to injury. Rodgers is therefore faced with a decision whether to replace him with the dynamism of Jordan Henderson, who is expected to be passed fit, or the controlled passing of Allen.
While the personnel still needs tinkering, what Liverpool do now have is the advantage of a clear philosophy integrated by their manager. In some ways, the reverse is true of their opponents on Sunday.
There can be no guarantee of performance, but Tottenham used the money from Gareth Bale's signing to purchase a host of quality players in the summer. Some of their stuttering form can be put down on the new arrivals still adjusting to their new surroundings, but coach Andre Villas-Boas also appears undecided on the playing style to get the best out of them.
When he came to prominence at Porto, Villas-Boas's side was all about getting the ball forward quickly with Radamel Falcao spectacularly capitalizing. With Gareth Bale last season that vertical quick-paced element was also present. Yet, this season there appears to be a move toward a more controlled approach. This is apparent with only one side, Swansea City, having average more possession than Spurs in the Premier League this season, according to Who Scored's statistics.
All-too often that has left the team looking one-paced and particularly struggling to break down weaker opposition. Roberto Soldado has notably suffered as a result of Tottenham being faced with defenses that have the opportunity to organize due to the overly measured buildup.
Tottenham's central midfield options are a major reason for the lack of pace in Tottenham's attacks. Sandro, Mousa Dembele, Etienne Capoue and Sandro are all impressive athletes and have their qualities, but neither are capable of opening the game up with an incisive pass on a regular basis.
It was interesting then that in Thursday's meaningless Europe League encounter with Anzhi Makhachkala, Lewis Holtby dropped into a deeper role. The German responded with a superb performance, dictating a faster-tempo of play, while also getting forward. Still, it is hard to imagine Holtby, who still lacks the defensive discipline, occupying the same role in such an important match on Sunday.
Regardless, there remain more encouraging signs for Tottenham, having showed greater attacking intensity in getting back-to-back Premier League wins. Soldado's hat-trick should provide the former Valencia striker with confidence and he is starting to get better service from the array of talent at Spurs' disposal in wide positions. They will be helped too by the fact that Liverpool are unlikely to come to White Hart Lane and sit back as so many of their opponents do.
With Liverpool missing Sturridge, Tottenham will be able to focus on stopping the threat of Luis Suarez, while controlling the crucial midfield battle. That could well lead to a potentially priceless home win that would see Tottenham move onto level points with Liverpool in a top-four race that looks set to go to the wire.
Prediction: Tottenham 2-1 Liverpool
© Copyright IBTimes 2023. All rights reserved.