Tourist Pot Ban Delayed in Netherlands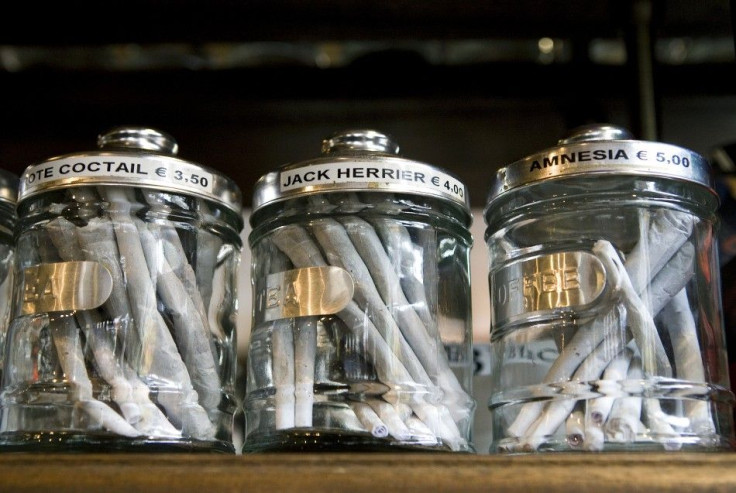 The Dutch government pushed back a planned bar on tourists from the country's famous cannabis coffee shops on Thursday, though officials say the ban will be enforced as soon as May of next year.
The Netherlands decriminalized the use of marijuana in 1976, stopping short of legalizing it because international treaties prohibited it from doing so. Police turn a blind eye to possession in small amounts and marijuana and hashish are sold openly in designated cafes.
The Dutch government -- whose push for a stricter drugs policy is led by the Christian Democrats party -- has clamped down on the sale of soft drugs since 2007 due to gang-related crime and health concerns. In October, officials launched a plan to ban what they considered to be highly potent forms of cannabis -- known as skunk -- placing these in the same category as hard drugs like cocaine and heroin.
The center-right government of Prime Minister Mark Rutte wants to introduce a cannabis card system that will only allow only legal residents of the Netherlands to buy marijuana at the nation's 670 licensed coffee shops.
The Dutch drugs policy's appeal to foreign users has to be reduced, Dutch Security and Justice Minister Ivo Opstelten said in a letter to parliament.
Drug use by minors will be strongly discouraged and in particular, vulnerable young people will be protected against drug use, the minister added.
The test, initially planned for January in select southern cities, will now be delayed until May due to practical difficulties. Supporters of the move hope the ban will stop an estimated 3.9 million French, German, and Belgian buyers who drive across the Dutch border annually to purchase marijuana.
Many residents in the southern provinces where drug tourism is most common have hailed the new bill, however most in Amsterdam have denounced it, saying it would severely hurt the nation's tourism industry. The famed coffee shops have long been a draw card for travelers, particularly in Amsterdam. The 223 Amsterdam coffee shops are visited by about 1 million tourists annually.
The Dutch government has decided upon this for the whole of the Netherlands. Amsterdam doesn't want it, Machteld Ligtvoet, spokeswoman for the Amsterdam Tourism & Convention Board, said in June.
Coffee shops are not actively promoted by our organization and are not used in order to attract tourists, Ligtvoet added. However, the mere idea that one can buy and use soft drugs here is an attractive aspect of Amsterdam and its famous spirit of freedom.
The city of Amsterdam argues that nearly a quarter of the tourists who visit the city smoke pot and typically stay several nights and contribute to the economy without causing problems.
Under the new law, every coffee shop would become a members-only club restricted to Dutch residents over the age of 18. Each shop could register as many as 2,000 members who would then be allowed to buy marijuana or hashish. Coffee shop owners say this will violate privacy laws, since it will require them to store vital information about their customers.
Opponents argue that banning foreign tourists will just create a potentially dangerous black market - the very reason tolerance policies were introduced three decades ago. Some southern cities have even begun lobbying against the plan after academics predicted it would result in street dealers taking over the marijuana trade.
Beginning Jan. 1, 2013, coffee shops in the entire country, including Amsterdam, will be off limits for marijuana-seeking foreigners.
The new measure would also forbid any coffee shops within 1,150 feet of a school from 2014 onward - a measure that would mean the closure of around half of Amsterdam's coffee shops.
Officials in Amsterdam hope the upcoming ban will fade into a green haze.
© Copyright IBTimes 2023. All rights reserved.