Toyota Motors to pay $32.425 mln in civil penalties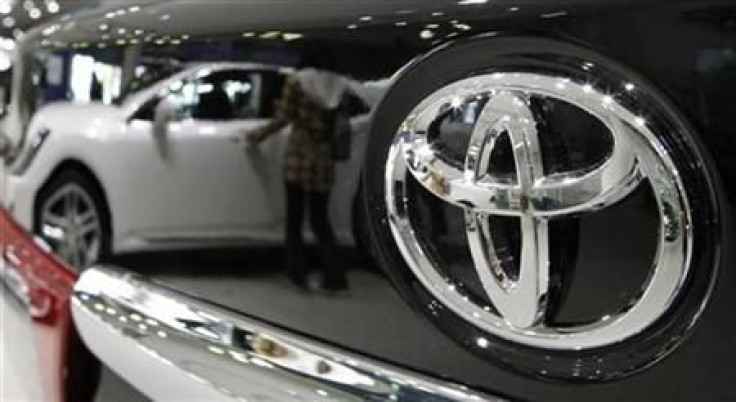 Toyota Motors Co has agreed to pay an additional $32.425 million in civil penalties as the result of two separate investigations into the Japanese auto-maker's handling of auto recalls.
Toyota will pay the maximum fines allowable under the law - 16.375 million dollars in one case and 16.050 million in the other - in response to the department's assertion that it failed to comply with the requirements of the National Traffic and Motor Vehicle Safety Act for reporting safety defects to the National Highway Traffic Safety Administration (NHTSA), Transportation Secretary Ray LaHood said in a statement.
Safety is our top priority and we take our responsibility to protect consumers seriously. I am pleased that Toyota agreed to pay the maximum possible penalty and I expect Toyota to work cooperatively in the future to ensure consumers' safety, LaHood said.
The first investigation completed today resulted in a $16.375 million fine over Toyota's recall of nearly five million vehicles with accelerator pedals that could become entrapped by floor mats. As an initial remedy, Toyota had recalled 55,000 all-weather floor mats on September 26, 2007.
Subsequently, in October, 2009, Toyota recalled 3.8 million Toyota and Lexus vehicles over a similar problem. This was expanded on January 27, 2010, to include another 1.1 million vehicles.
The second investigation completed today resulted in a $16.050 million fine being imposed on the Japanese auto giant. In that case, the National Highway Traffic Safety Administration (NHTSA) looked into whether Toyota properly notified the agency of a safety defect in several Toyota models that could result in a loss of steering control.
Automakers are required to report any safety defects to NHTSA swiftly, and we expect them to do so, said NHTSA Administrator David Strickland. NHTSA acknowledges Toyota's efforts to make improvements to its safety culture, and our agency will continue to hold all automakers accountable for defects to protect consumers' safety.
The carmaker has welcomed the move and said that it is pleased to have resolved these legacy issues related to the timeliness of prior recalls dating back to 2005. These agreements are an opportunity to turn the page to an even more constructive relationship with NHTSA and focus even more on listening to our customers and meeting their high expectations for safe and reliable vehicles, in a statement.
Earlier, in April Toyota agreed to pay the maximum penalty of $16.375 million in response to the Department's assertion that it failed to notify NHTSA within five days of learning of the sticky pedal defect. That brings the total civil penalties assessed for Toyota in 2010 to $48.8 million.
So far, Toyota has recalled about 14 million vehicles worldwide since November 2009, including 11 million in the United States.
Toyota Motors US auto sales in November dropped by 3 percent compared to sales in November 2009, making it the only major automobile maker to report a sales drop for the month. The company sold 129,317 vehicles in November, as against 133,700 vehicles during the same period a year ago.
© Copyright IBTimes 2023. All rights reserved.