Trans Influencer Arrested After Walking Around Naked At Posh Hotel, Assaulting Police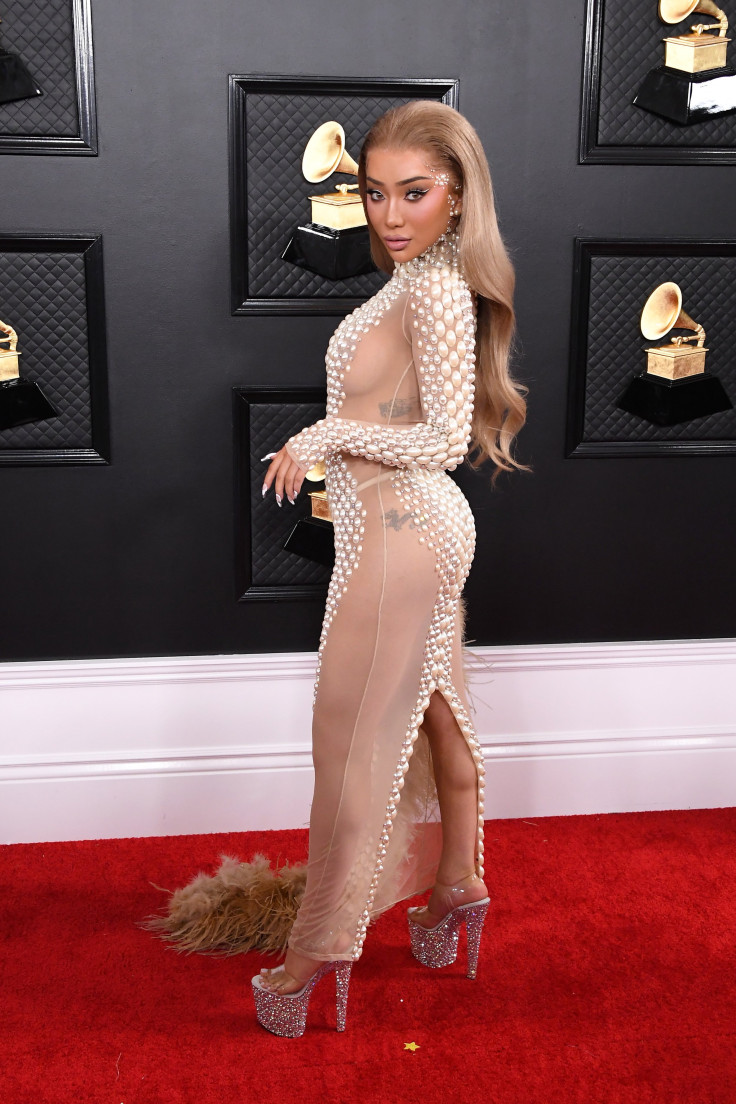 KEY POINTS
Nikita Dragun was taken into custody after a run-in with Miami Beach police and staff at The Goodtime Hotel
Police said the influencer tossed water at a responding police officer
Dragun was reportedly involved in another altercation hours before the arrest
Nikita Dragun's night out in Miami Beach, Florida, ended with a trip to the police station.
The 26-year-old trans influencer was arrested Monday night at The Goodtime Hotel in Miami Beach and charged with felony battery on a police officer, TMZ reported, citing a police report.
According to the affidavit, officers responded to a report of a person causing a disturbance and being extremely disorderly at the hotel.
Upon their arrival, hotel security told the responding officers that Dragun — whose real name is Nikita Nguyen — had been causing a disturbance for a long period of time and was walking around the pool area unclothed, police said.
Police were also told that the influencer, who currently has 27 million followers across YouTube, Instagram and TikTok, ignored hotel security's demands to stop causing the disturbance and instead intentionally threw water at hotel staffers, according to the affidavit.
Officers, along with the hotel security, proceeded to Dragun's room, where loud music could be heard being played, and knocked on her door, police said in the affidavit.
Police said that Dragun opened the door only after several knocks. After being advised to "cut it out" or she'd be asked to leave the hotel, Dragun "slammed" the door in their faces, according to the outlet.
After a few minutes, she opened the door once more and asked security, "Do you want more?" She then tossed an open water bottle, causing the water to hit and spill on the security guard and one of the officers, the affidavit said.
Dragun was arrested on the felony assault charge, as well as misdemeanor battery and misdemeanor disorderly conduct charges, the affidavit said. She was booked at Miami-Dade County's Turner Guilford Knight Correctional Center on $5,000 bond.
The influencer and her representatives have yet to release a statement regarding the arrest.
Dragun is a well-known social media personality who gained fame for her videos about makeup, fashion and experience as a transgender woman on YouTube. But over the past year, she suddenly went on hiatus from the platform.
In a since-deleted YouTube video titled "What Happened," Dragun revealed in May that she was diagnosed with bipolar disorder last year. She said the diagnosis came after a manic episode that led to an "involuntary detainment" in a psychiatric hospital in December 2021, Centennial Beauty reported.
"This is one of the hardest things for me to talk about. In some ways, I feel guilty for feeling this way. Today, I would like to share that I am bipolar, and it feels really great to say that," Dragun shared, according to the outlet.
She said the manic episode happened when she returned to her home in Virginia, which "forced" her to confront "childhood trauma she had long repressed."
"It led to, on Thanksgiving, me walking out of the house by myself freezing, in a dress and stripper heels," she explained. "There's another moment I won't get into, but like an altercation happened and I ended up in a police car. I got [brought] to a hospital. I had to be evaluated from head-to-toe and I was placed under a detaining order, which basically means you're a threat to yourself or other people."
Dragun was admitted and observed in a behavioral health center for at least eight days and was diagnosed with bipolar disorder.
Shortly after her admission, she took to Instagram to share snippets of her mental health journey.
Late last month, Dragun also revealed on E! News' digital series "Drive!" another reason why she had opted to take a break from social media, explaining to host Austin Mills that "things just started getting a little crazy."
"I've always been very unfiltered and shared all aspects of my life. But as the attention and the followers and all that other stuff started growing, it's like you're subjected to so much more than just a couple [of] comments," she added.
But it seemed that Dragun started to get back on her feet as she has found the "drive" to succeed in life.
"I just wanna be a badass b—ch," she said in the interview. "I just want to make every possibility and everything that anyone has ever told me I couldn't do a reality. And I've just always been super hungry to achieve and just prove people wrong, but also prove myself wrong."
Hours before being arrested, Dragun reportedly got into an altercation with Miami-based DJ and producer duo Black V Neck. The musicians told NBC News, via direct message, that the incident happened at a Miami night club after their performance with DJ Afrojack.
On Sunday, Black V Neck called out the social media influencer on Twitter, saying, "Big shoutout @NikitaDragun for shoving me after I told her not to steal our bottle." Dragun responded, "Silly boy, don't you know my d--k and money is longer?"
Dragun claimed that she was "escorted" out of the nightclub by six security guards after seeing Black V Neck push a woman, but the musicians denied the allegations, according to NBC News.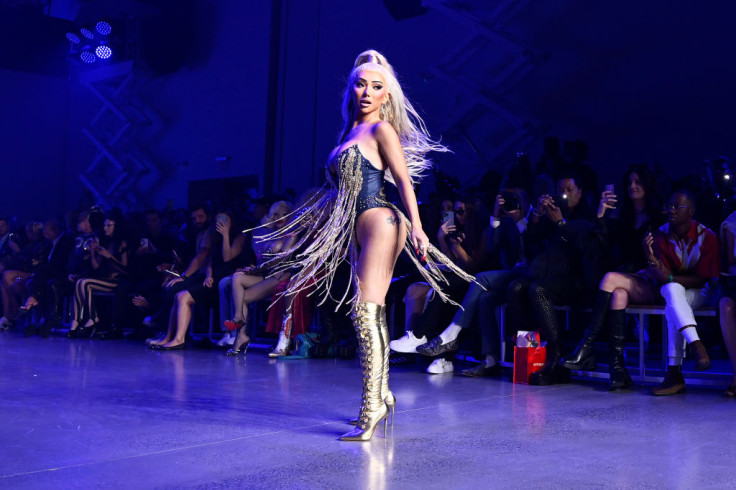 © Copyright IBTimes 2023. All rights reserved.