Transgender Man On Collegiate Swim Team Is A First: Meet Harvard's Schuyler Bailar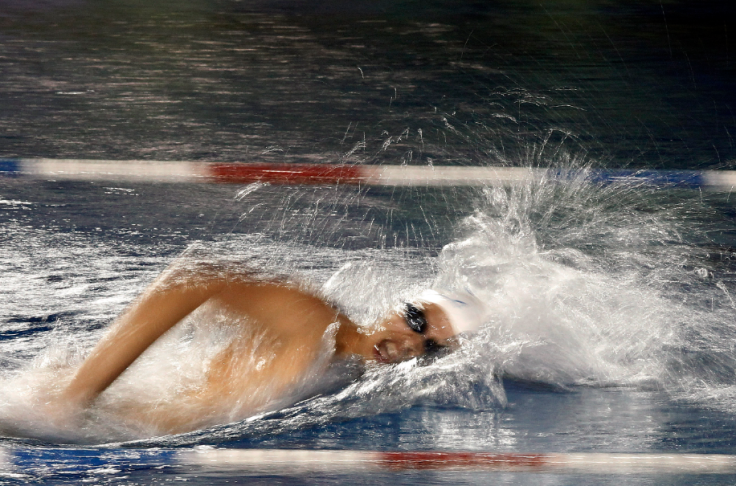 Harvard recruited Schuyler Bailar to swim on its women's team. But after a year of soul-searching, the 19-year-old who had been setting national relay records on a women's team with Katie Ledecky, a future Olympic champion, realized that identifying as female was prompting depression and eating disorders. After his gender transition, Bailar was invited to swim with the men's team, and this fall will be the first openly transgender swimmer in collegiate swimming history, reports the Washington Post.
Stephanie Morawski, the Harvard women's swimming team head coach who first recruited Bailar for the women's swim team, told the Washington Times that Bailar seemed much happier as a man.
"One of the things we all noticed — coaches, captains, team members — is that when Schuyler was passing male, he was very happy," Morawski said. "Why should gender play a role? Schuyler is a great person. Schuyler wanted to swim and was already accepted to Harvard. . . . Why wouldn't you want to help?"
Morawski approached Kevin Tyrrell, the men's head coach, about accepting Bailar, and he too was supportive. "We don't see this as much of a big deal," Tyrrell said. "Another kid to coach." The men's swim team, with 40 members, was likewise supportive, Tyrrell told the Washington Times.
Although Morawski doesn't think gender should play a role in sports, collegiate or otherwise, Bailar's acceptance -- by family, friends, and the Harvard'd men's swim team -- represents a huge shift in the sport's world, where conventional notions of gender sharply define competition.
Sports has come a long way from the case of South African sprinter Caster Semenya, anyway. There was speculation in 2009 about the female sprinter's gender -- and possible testosterone "advantage." This led to gender testing by the IAAF (International Association for Athletics Federations), which outed her as Intersex (when reproductive or sexual anatomy is not simply male or female), all of it leading to a public outcry about the privacy-invading, dehumanizing and even racist way her case was handled.
Bailar, notes the Washington Times, fit into the criteria set by the NCAA, the governing body of U.S. collegiate sports, which has guidelines for transgender athletes that provide different rules for transgender men and women so that there is not the appearance of an "unfair competitive advantage" on teams separated by gender.
Bailar told the Washington Times that he is OK with recalibrating what success means as a swimmer, if he can live as the gender with which he identifies.
"I can't live inauthentically anymore," Bailar said. "So do I give up my goal of being a great women's swimmer to be a decent male swimmer at best? Yes. There is pride and glory in this path, too."
© Copyright IBTimes 2023. All rights reserved.
FOLLOW MORE IBT NEWS ON THE BELOW CHANNELS