Traveling For Memorial Day Weekend? Crowds And Gas Prices Will Impact Your Holiday
Americans looking to get out of town for Memorial Day may be in for a bit of a sticker shock as gas prices will be the highest they have been since 2014 for the holiday weekend.
According to automobile organization AAA, while gas prices have stabilized since the Colonial Pipeline cyberattack, which occurred May 7, shutting down a mainline pipeline for several days, they are likely to fluctuate leading up to Memorial Day.
The organization said that gas prices are averaging $1.12 more than they were for Memorial weekend last year and 17 cents more than they were last month.
Jeanette McGee, a AAA spokesperson, said in a statement, "AAA expects 37 million Americans to travel, mostly by car and plane, for the Memorial Day holiday weekend. That is a 60% increase over last year's holiday and a strong indication that summer travel is going to be largely popular. With the increase in travel demand, gas prices are going to be expensive no matter where you fill up, so plan ahead.
Even with the Colonial Pipeline back online, some stations operating in the southeast part of the U.S. are still being strained by supply, which could make filling up a challenge for some motorists in some popular destinations like beaches, mountains or national parks, McGee said.
But she added, "markets are not expected to be fuel-less."
However, fuel prices won't be the only place that Americans feel the impact on their wallets Memorial weekend. Airfares and hotel rates are also on the rise as traveler demand returns to the highest level it has been since the pandemic hit back in March 2020.
The airlines have increased domestic fares by 9% since April 1, and international fares are up 17%, according to research from Bernstein, as reported by CNBC.
Bernstein's report also said (via CNBC), "For domestic travel, the June line is closest as it has ever been this past year to the prepandemic values."
Hotel rates are also on the rise in popular destinations, with some even higher than they were before the pandemic.
The news outlet mentioned that a night in Cancun, Mexico was $205 a night in early May, up $45 from a year earlier, while Hawaii was priced at $269 a night, up $122 from 2020, according to STR.
But hotel rates and airline fares were still below 2019 levels as most business and international travel demand is still not back to prepandemic levels.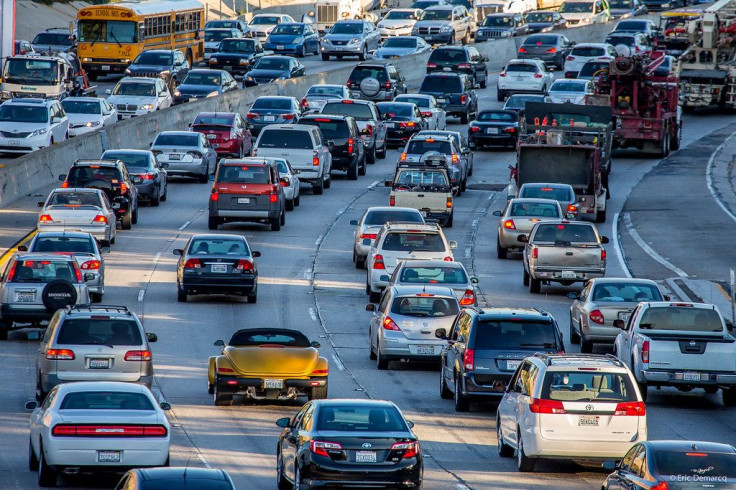 © Copyright IBTimes 2023. All rights reserved.