People Are 'Misinterpreting' CDC Mask Guidelines, But 'It's Not Their Fault,' Fauci Says
Now that the Centers for Disease Control and Prevention has updated its mask mandate for vaccinated Americans, which now allows them to remove their face covering when indoors, Dr. Anthony Fauci thinks people are "misinterpreting" the guidelines from the agency.
The nation's leading infectious disease expert told Axios in a virtual event that will air on Wednesday at 11:30 a.m. ET, that "I think people are misinterpreting, thinking that this is a removal of a mask mandate for everyone.
He said, "It's not. It's an assurance to those who are vaccinated that they can feel safe, be they outdoors or indoors."
The CDC released the new mask guidelines on Thursday for fully vaccinated people. Over 124.4 million Americans were fully vaccinated against COVID -19 as of Wednesday, accounting for 37.5% of the population, according to the CDC.
But Fauci told Axios, "It's not their fault."
He continued by saying, "People either read them quickly, or listen and hear half of it. They are feeling that we're saying: 'You don't need the mask anymore.' That's not what the CDC said. They said: If you are vaccinated, you can feel safe — that you will not get infected either outdoors or indoors. It did not explicitly say that unvaccinated people should abandon their masks."
But experts worry that those that are unvaccinated will lie about their vaccine status and go without a mask, endangering others as the CDC relies on the honor system for its mask guidelines.
In an interview with CNN, Fauci said on Thursday, "I mean, you're going to be depending on people being honest enough to say whether they were vaccinated or not and responsible enough to be wearing ... a mask."
The risk of lying about vaccination status comes as retailers across the U.S. roll back their mask policies for customers without enforcement, relying on shoppers to be honest about their COVID vaccine.
Target, Walmart, Kohl's, Home Depot, Trader Joe's, Costco, and other stores have said that customers that have been fully vaccinated against COVID -19 no longer need to wear a face mask when shopping in their stores.
But a May 6 poll from Economist/YouGov showed that 63% of Americans had no plans to get the COVID vaccine, with respondents saying they felt at least "somewhat" safe socializing indoors with others that were unvaccinated without wearing a face mask.
The same survey indicated that 38% of Americans that had gotten at least one COVID shot thought it was safe for vaccinated people to socialize indoors with people who are vaccinated without wearing a mask.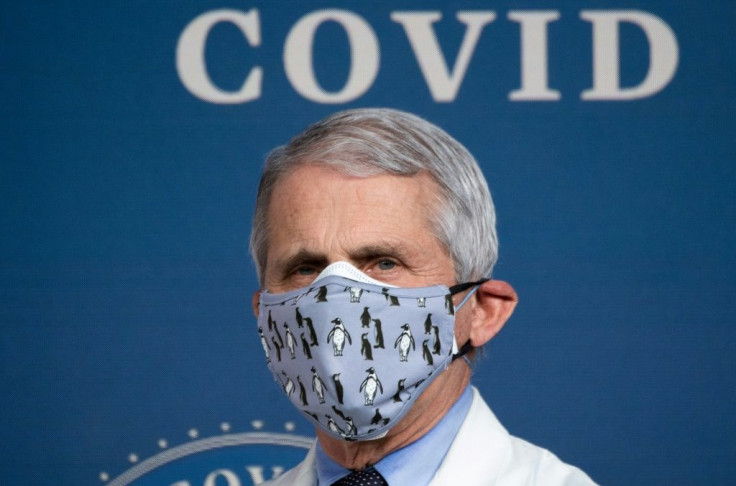 © Copyright IBTimes 2023. All rights reserved.