Trevor Noah Issues Non Apology For Offensive Jewish Jokes, Slams Critics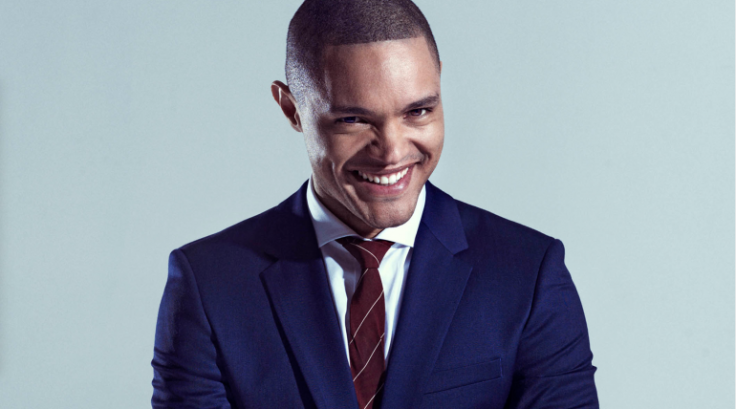 Trevor Noah didn't have to worry about tweeting offensive things before he landed the host gig on "The Daily Show," but he has since come under fire for distasteful comments he made about Jewish people, Israel and women. Instead of apologizing, he defended his remarks as merely unsuccessful attempts at humor.
"To reduce my views to a handful of jokes that didn't land is not a true reflection of my character, nor my evolution as a comedian," he said in his non-apology. The tweet quickly made the rounds and was shared hundreds of times by his 2.11 million followers.
Before he was hired to replace Jon Stewart on one of Comedy Central's top shows, Noah said things like: "Behind every successful Rap Billionaire is a double as rich Jewish man #BeatsByDreidel," "Messi gets the ball and the real players try to foul him, but Messi doesn't go down easy, just like Jewish chicks" and "South Africans know how to recycle like Israel knows how to be peaceful." He also tweeted jokes about "fat chicks."
Comedy Central defended its future "Daily Show" host: "Trevor is a talented comedian with a bright future at Comedy Central" and "to judge him or his comedy based on a handful of jokes is unfair."
It's not just tweets from celebrities that are under scrutiny. Political advisers also have gotten in trouble for social media posts.
Comedy Central executives could have drawn a lesson from what happened when the political team for former Florida Gov. Jeb Bush hired Ethan Czahor: Sexist and homophobic tweets that Czahor had sent years earlier got him fired. Though Czahor didn't exactly apologize, he didn't defend his comments either. "Deleted some old jokes I made years ago that I no longer find funny or appropriate. #learning #maturing," he wrote after his tweets went viral.
A similar situation happened with Liz Mair, hired as an adviser for Wisconsin Gov. Scott Walker. Hours after she assumed her role, it was discovered she'd insulted Iowa numerous times on social media. She resigned that day.
Comedy Central seems likely to stand by Noah. But if they had scrubbed his social media profile before announcing the hiring, they'd be in a happier place today.
Follow me on Twitter @mariamzzarella
© Copyright IBTimes 2022. All rights reserved.
FOLLOW MORE IBT NEWS ON THE BELOW CHANNELS