'Trial & Error' Season 2 Premiere Date Set; Michael Hitchcock To Recur
NBC has set the premiere date for Season 2 of "Trial & Error."
The network announced Thursday that the sophomore run of the comedy series, subtitled "Lady, Killer," will debut with back-to-back episodes on Thursday, July 19, starting at 9 p.m. EDT.
Per NBC's description, Season 2 of "Trial & Error" centers on bright-eyed New York lawyer Josh Segal (Nicholas D'Agosto) as he defends the first lady of East Peck, Lavinia Peck-Foster (Kristin Chenoweth), who finds herself accused of the murder of her beloved husband, Edgar.
A larger-than-life grand dame, at least in her own mind, Lavinia is an eccentric heiress known for her flamboyant outfits, large hats and a hairless cat named Fluffy, who hasn't left the confines of Peck Gardens in ages. Lavinia reaches out to Josh Segal and Associates, the same law firm that defended Larry (John Lithgow) in court last season, to help her prove her innocence after Edgar's body is found stuffed inside a suitcase in the back of her car.
Also on Thursday, Deadline revealed that Michael Hitchcock is joining Season 2 in a recurring role. The "Crazy Ex-Girlfriend" actor and producer will play the role of Jesse Ray Beaumont, a genius, paranoid horologist from the Deep South, who was tried and convicted for the murder of Lavinia's brother Chet nine years ago.
In addition to Chenoweth and Hitchcock, another new face appearing in the new season is Amanda Payton. As reported by Deadline last March, the "Animal Kingdom" alum will play Nina Rudolph, a hip girl from New York who has moved to East Peck.
Aside from D'Agosto, original cast members Jayma Mays (Carol Anne Keane), Steven Boyer (Dwayne Reed) and Sherri Shepherd (Anne Flatch) are also reprising their roles in the new season.
Although Lithgow, along with her onscreen daughter Krysta Rodriguez (Summer Henderson), won't be back as a series regular for Season 2, NBC chairman Bob Greenblatt told Deadline at Television Critics Association summer press tour last August that Lithgow "might pop in a couple of times" next season. "You may not have seen the end of him," Greenblatt said of Lithgow's Larry. "But clearly that's not the story drive."
Will you watch Season 2 of "Trial & Error"? Tell us in the comments section below!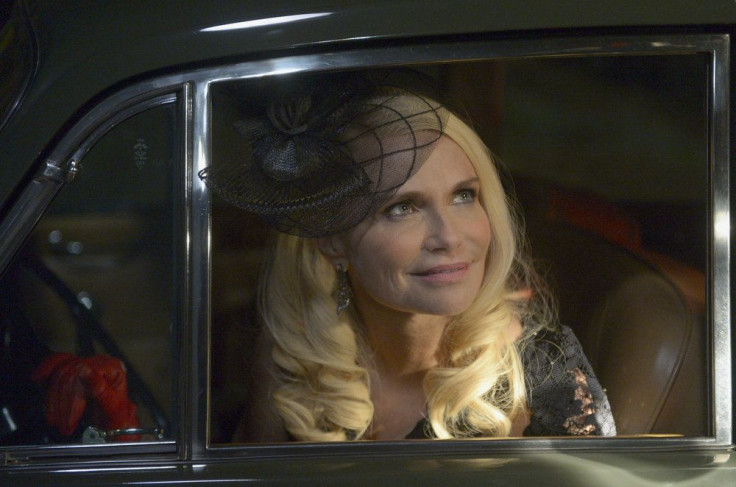 © Copyright IBTimes 2023. All rights reserved.