Gawker vs. Thiel: R.I.P. To The Tony Stark Theory Of Journalism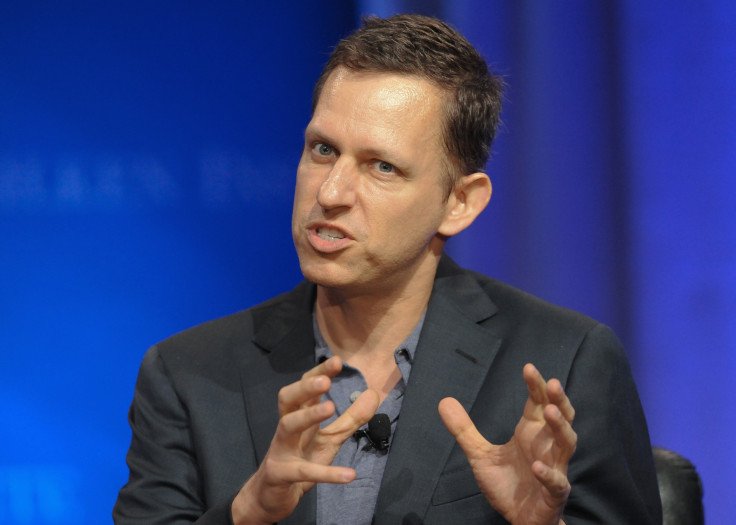 Where would journalism be without the occasional sugar daddy? Whether it's Mort Zuckerman's Daily News, Michael Bloomberg's eponymous news organization (funded by Bloomberg terminals) or even Jared Kushner's New York Observer, subsidy from a supposedly benevolent mogul à la Tony Stark is journalism's safest and most enduring business model.
As Silicon Valley mints a whole new class of billionaires, its barons are looking beyond the tech sector to take up the mantle of media philanthropy. Their deep pockets and background in technology supposedly make them a natural fit in the fast-digitizing world of new media. Amazon CEO Jeff Bezos claimed the Washington Post, eBay founder Pierre Omidyar started First Look Media, and just this week, biotech giant Patrick Soon-Shiong bought up the second-largest stake of Tribune Publishing.
But if the tech baron class has the power to "save" journalism, it also has the power to destroy it. For every Bezos — who has so far stuck his landing after buying the Washington Post — there is a Peter Thiel, PayPal's founder, who has reportedly bankrolled the destruction of an entire media outlet he does not like.
The story, rumored for many months and finally reported by Forbes on Tuesday, suggests assassination by legal fees: Gawker, which in 2007 attempted to out Thiel as gay and whose tech blog Thiel once described as "the Silicon Valley equivalent of al Qaeda," has spent several years tangled up in a legal battle with former WWE star Hulk Hogan, who sued the online gossip site for publishing his sex tape in 2012. A Florida jury recently awarded Hogan a whopping $140 million in damages.
In the shadows was Thiel, funding Hogan's lawsuit every step of the way, Forbes reported. And according to Gawker's CEO and founder, Nick Denton, the self-styled libertarian billionaire was just getting started. (Luckily for Gawker, it has its own billionaire in the wings.)
"So if this is what Thiel secretly does to multimillion-dollar corporations, what does he secretly do to individual people he doesn't like?" wrote tech entrepreneur and commentator Anil Dash.
That's not the only question. Thiel, Facebook's first notable investor (he made a cool $1 billion cashing in his stock in 2012), remains on the company's board. If he is willing to bankroll a legal war of attrition for years at a time, is he willing to lean on his colleague Mark Zuckerberg to influence Gawker's standing in the social network's increasingly powerful algorithm?
A broader tension between tech and journalism has existed for years: It first flared up in the early days of Google's dominance, when outlets like the New York Times began to notice that Google results would bury their original stories underneath aggregators like Huffington Post and Business Insider, places that simply reblogged the Times' reporting.
When old media made a stink, Google initially balked. But before long the techies had to admit that their purist approach toward the algorithm was essentially funneling millions of dollars away from original content.
Years later, as Facebook emerged as the main channel through which readers access news (particularly on smartphones) newsrooms scrambled to fill its pipe in every possible way, all the while worrying about losing control of their audiences, and nervous that Facebook would yank away their traffic with a tweak of the algorithm. Facebook is only just now introducing monetization tools so that media can directly make money off of their own content.
Now, with the rise of the tech barons, journalism's uneasy relationship with Silicon Valley is only becoming shakier: Thiel's vengeance is making headlines, Omidyar's much-hyped First Look Media has had an increasingly difficult time starting a brand from scratch, and Soon-Shiong's larger-than-life personality is already raising eyebrows at the LA Times.
What's more, Peter Thiel is an infamously unorthodox man. He is an arch-libertarian in the mold of Ayn Rand and a soon-to-be delegate for presumptive Republican presidential nominee Donald Trump. He wants to build a floating city. And his politics don't exactly jibe with Gawker's libertine liberalism.
"The 1920s were the last decade in American history during which one could be genuinely optimistic about politics," Thiel wrote a few years ago. "Since 1920, the vast increase in welfare beneficiaries and the extension of the franchise to women — two constituencies that are notoriously tough for libertarians — have rendered the notion of 'capitalist democracy' into an oxymoron."
Perhaps yet another oxymoron is the phrase "angel investor."
FOR FREE to continue reading
✔️ Unlock the full content of International Business Times UK for free
offer available for a limited time only
✔️ Easily manage your Newsletters subscriptions and save your favourite articles
✔️ No payment method required
Already have an account? Log in
© Copyright IBTimes 2023. All rights reserved.