'True Blood' Season 7 Spoilers: New Scoop On Sarah Newlin; Anna Camp's Character Set To Cause More Trouble With Sister, Amber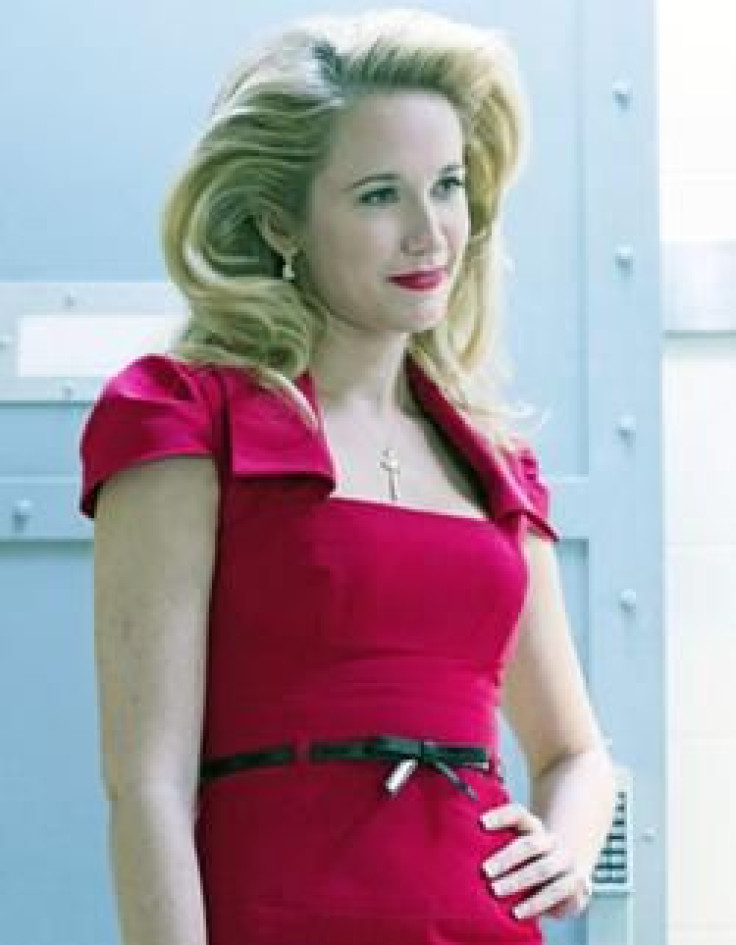 Sarah Newlin dodged a fang in season 6 of "True Blood" when she was able to escape from the vamp camp. But that doesn't mean that Steve Newlin's ex-wife is staying away from vampires. According to new season 7 spoilers, the blonde bombshell is returning – and bent on taking down the supernatural world.
"True Blood's" seventh and final season will not only feature Sarah Newlin, but her family as well. TV Line teases that fans of the HBO series will be meeting her "Texas socialite parents," Mr. and Mrs. Crabtree, and Amber, her "angry, bitter, gothed-out sister." E! Online previews that Mr. Crabtree is a dead ringer for Dr. Phil, but the real focus will be on Sarah's relationship with her sister. Amber's arc will reportedly be extremely juicy and feature a big twist that will explain how Sarah became the anti-vampire crusader that she is
This isn't the first time that "True Blood" fans have heard of her sister, Amber. Viewers will remember that while at the Fellowship of the Sun church camp in season 2, Sarah revealed to Jason that she and her sister had been advocates for vampire civil rights. Having marched on Washington together, her sister ended up disappearing a few months later after becoming hooked on V.
Sarah claimed that the disappearance of Amber changed her views on vampires, and eventually lead her into the arms of Steve Newlin, whose father ran the Fellowship Of The Sun church.
Amber won't be the only new face to pop up in season 7 of "True Blood." Nathan Parsons has replaced Luke Grimes as James, Jessica's love interest. Riley Smith of "90210" will be playing the role of Keith, a drummer in James' band who develops a relationship with Arlene. And the vampires will have new enemies as a man named Vince forms a "rabid anti-vampire" group.
"True Blood" returns to HBO for its final season during summer 2014. Are you looking forward to seeing more of Sarah Newlin? Take our quiz or send a tweet to @AmandaTVScoop.
© Copyright IBTimes 2023. All rights reserved.