'True Blood' Season 7 Spoilers: Watch The Cast Say Goodbye In Special 'After The Finale' Video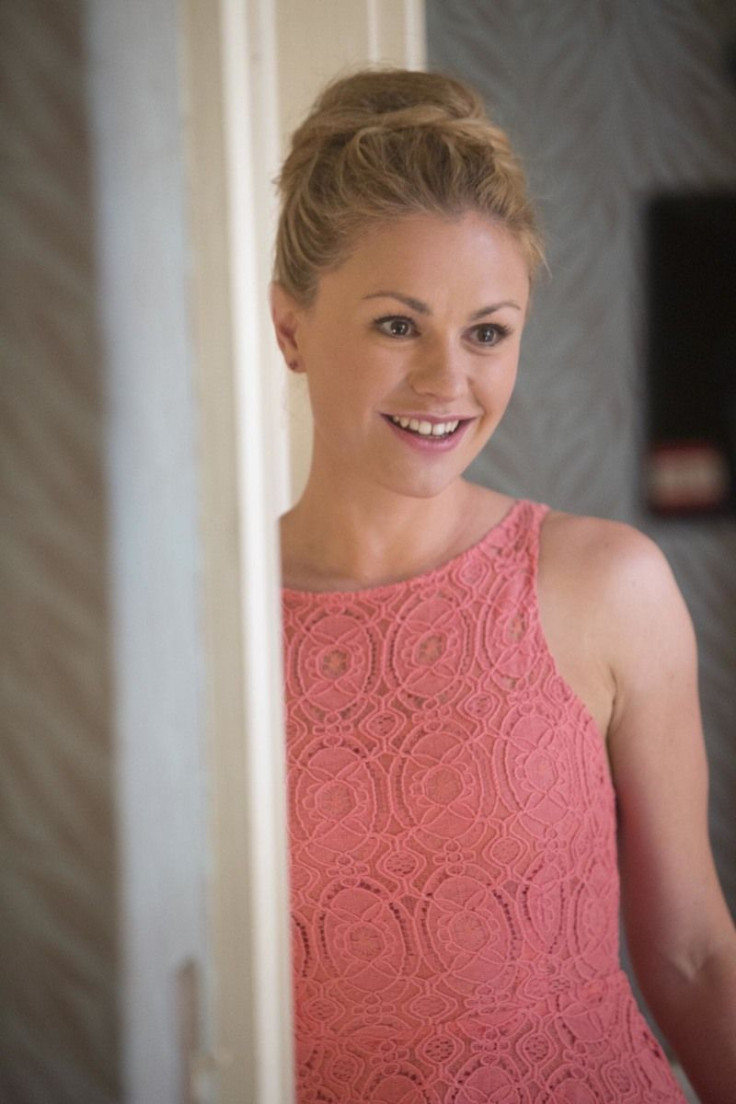 Death, wedding bells and babies. The series finale of HBO's "True Blood" -- titled "Thank You" -- gave viewers Sunday the chance to bid adieu to their favorite Bon Temps residents and supernatural beings. After a seven-season run on the cable network, the sexy vampire series had a special goodbye for fans that stayed "true to the end" -- an "After the Finale" video.
[WARNING: SPOILERS AHEAD! Do NOT continue reading unless you watched the "True Blood" series finale.]
The "After the Finale" video was filmed while the cast was working on the final "Thanksgiving" scene. Fans who watched the series finale will remember that the episode skipped ahead a couple years after Bill's death. Eric and Pam were making bank after creating "New Blood," a Hep-V cure beverage made with Sarah Newlin's blood, while the rest of the Bon Temps humans and vampires lived out a peaceful life in town.
The series brought back a majority of the fan favorite characters by throwing a Thanksgiving meal at Sookie's house. Jason ended up marrying Brigette and having three kids with her. Sam and Nicole expanded their family and had another baby Adilyn and Wade were still young and in love, while Andy and Holly seemed to be in married bliss right alongside Hoyt and Jessica. Arlene was happy with Keith, and Lettie Mae and Reverend Daniels were able to work out their problems. As for Sookie? Viewers discovered that she was expecting her first child with a mysterious bearded man.
But the scene wasn't just for "Truebies" to see how everyone ended up in the future -- it was a way for the cast to say goodbye to a series that some had played a part in for seven seasons.
Watch the special "True Blood Season 7: After the Finale" video below to see what Anna Paquin, Sam Trammell, Chris Bauer, Deborah Ann Woll, Jim Parrack, and other cast members had to say:
What did you think of the "True Blood" series finale ending? Tweet your thoughts to @AmandaTVScoop.
© Copyright IBTimes 2023. All rights reserved.