'True Detective' Season 2 Cast Rumors: Brad Pitt Rumored To Star In 2015 Season; Will Actor Play A Villain In Upcoming Anthology?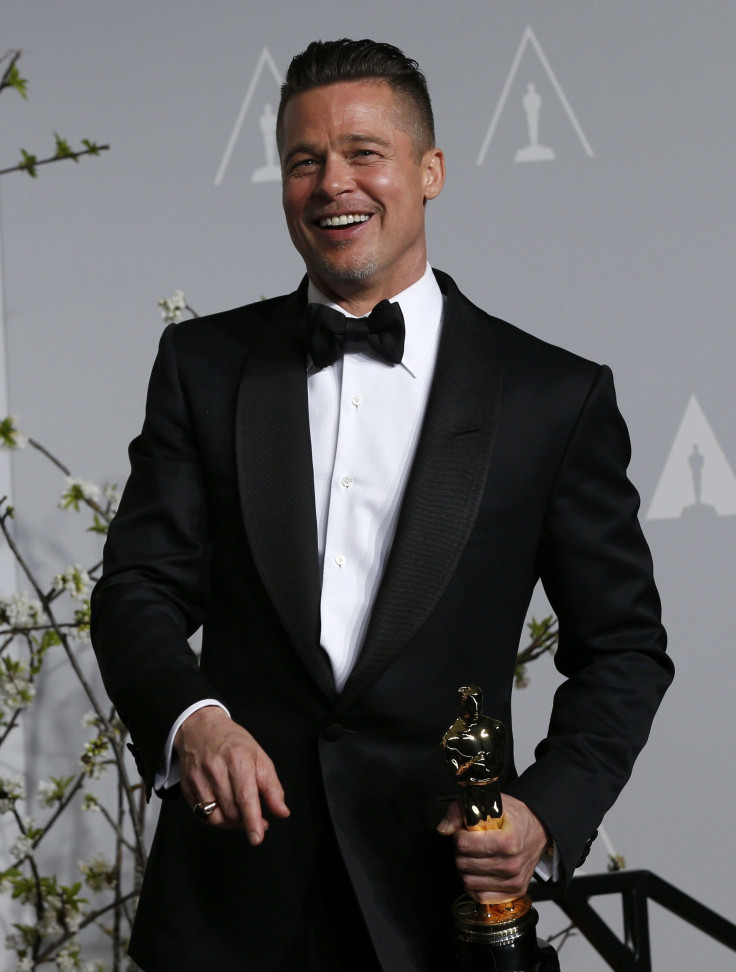 Thought you were excited for HBO's hit series "True Detective" to return to the small screen? Just wait until you hear the rumors that have begun to swirl on the Internet regarding Season 2. Seriously, you may want to sit down -- especially if you're a die-hard fan of Brad Pitt.
That's right, the gossip regarding the upcoming season of "True Detective" has begun with the blonde haired hunk we've all developed crushes on throughout the years. So, what exactly is being said about the Oscar-award actor? Well, according to rumors, Angelina Jolie's partner might just be starring in Season 2 of Nic Pizzolatto's crime drama.
"Brad's name has come up many times, it's just a matter of what his other commitments are," an insider told Hollywood Life. "It's the show everyone wants to be on because the writing and the role are just so exquisite and complex. Brad has tight relations with HBO -- he teamed up with Ryan Murphy last year to produce the HBO movie 'The Normal Heart.' I know everyone would be thrilled to have him onboard."
With Pitts' talent and good looks to boot, we could see why HBO would be delighted to have Pitt on set. But what role would the "12 Years a Slave" star be playing during Season 2? According to Pizzolatto, the sophomore season of the anthology will surround the story of two "hard women, bad men and the secret occult history of the United States transportation system." With that said, could Pitt be playing the role of a bad guy in "True Detective"?
We've seen the red carpet hunk take on the roles of a blood-sucking vampire, a convenience store-robbing cowboy and even an eccentrically scary split-persona narrator. But could you really picture Pitt portraying the role of the type of evil villain we know Pizzolatto can create? After discovering who the Yellow King was during the season finale, we think it would be pretty hard to visualize Pitt in that light. Then again, wouldn't the acclaimed actor want to take the cinema-road less traveled?
Would you like to see Brad Pitt in the upcoming season of "True Detective"? Let us know by voting in the poll below!
© Copyright IBTimes 2023. All rights reserved.