Trump Already Knows Who He'll Give Full Pardons To If He's Reelected As President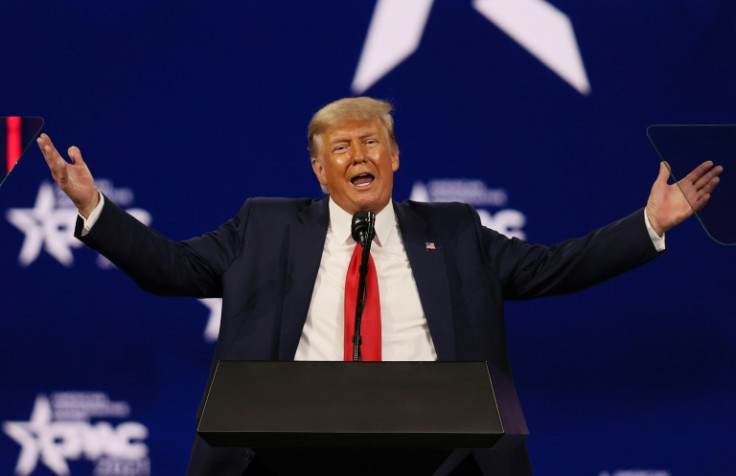 KEY POINTS
Trump revealed he is also 'financially supporting' some Capitol rioters
More than 376 people have pleaded guilty for their roles in the Capitol riot
Over 900 individuals have been charged with crimes related to the insurrection
Former President Donald Trump on Thursday said he would consider issuing full pardons and a government apology to supporters who joined the Capitol riot on Jan. 6, 2021, should he win a second presidential term in 2024.
Trump made the comments during a call-in with conservative Wendy Bell radio show.
"I will tell you, I will look very, very favorably about full pardons. If I decide to run and if I win, I will be looking very, very strongly about pardons. Full pardons," Trump said, adding, "We'll be looking very, very seriously at full pardons because we can't let that happen. ... And I mean full pardons with an apology to many."
The former president also went on to reveal that he is "financially supporting" some of the people charged in relation to breaching the Capitol. He did not disclose how many defendants he is supporting. He also did not specify how much money is being given to the people he is supporting.
"They were in my office actually two days ago. It's very much on my mind. It's a disgrace what they've done to them. What they've done to these people, it's disgraceful," Trump said. "And mostly, it's .. they're firemen, they're policemen, they're people in the military."
Trump's supporters in January 2021 breached the Capitol as Congress was confirming Joe Biden's electoral college win in the 2020 election. The riot led to the death of four people - 35-year-old Air Force veteran Ashli Babbitt, 55-year-old Kevin D. Greeson, 34-year-old Rosanne Boyland and 50-year-old Trumparoo founder Benjamin Philips.
Capitol police officer Brian D. Sicknick also died shortly after suffering a stroke as a result of being beaten by rioters and sprayed with a powerful chemical irritant.
Apart from the five deaths, about 140 law enforcement officers also sustained injuries when rioters reportedly attacked them with baseball bats, stun guns, bear spray and pepper spray.
As of Aug. 30, over 376 people pleaded guilty for their roles in the riot. The Department of Justice has arrested and charged more than 900 individuals with crimes related to the riot.
Former NYPD Officer Thomas Webster has received the longest prison term yet in connection with the riot. He was sentenced to 10 years in prison after he was filmed attacking a Washington police officer with a flagpole, tackling him to the ground and attempting to remove his gas mask.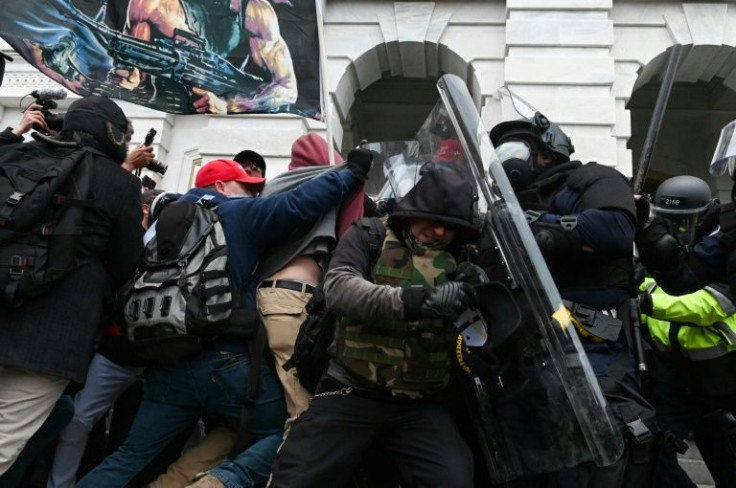 © Copyright IBTimes 2023. All rights reserved.