Trump Among Worst Presidents In US History, Historian Poll Says
KEY POINTS
The poll was first conducted in 2000 and is done after a new president is elected
Former presidents are given a score of 1 to 10 on multiple leadership qualities
Trump only tops Pierce, Johnson and Buchanan
Former President Donald Trump was recently ranked as one of the worst presidents in the history of the United States, according to C-SPAN's 2021 President Historian's Survey.
The poll was first conducted in 2000 and is done after a new president is elected into the White House. The C-PAN Survey asks 142 historians, professors and professional observers to rate former presidents on multiple qualities of presidential leadership.
Out of the 44 presidents included in the survey, Abraham Lincoln secured the top spot for the fourth time in a row with a score of 897. Trump, who was elected in 2016, only ranked 41st with a score of 312.
Trump's best leadership categories were Public Persuasion, for which he ranked 32nd, and Economic Management, where he placed 34th. His worst qualities, according to the survey, are Moral Authority and Administrative Skills, both of which he placed 44th.
The C-SPAN President Historian's Survey ranks former presidents on 10 leadership qualities, including public persuasion, crisis leadership, economic management, moral authority, international relations, administrative skills, relations with Congress, vision, pursued equal justice for all and performance within context of times.
The scores for each category range from 1 to 10, and the average of the scores given by participants are added to get the final figure, which determines the overall rank of the president.
The former reality-star-turned-president ranked higher than former Presidents Franklin Pierce, who expanded slavery into territories; Andrew Johnson, who overturned the Civil Rights Bill; and James Buchanan, who had taken no effort to stop the events that led to the American Civil War, according to History.
William Henry Harrison, who died 32 days after he was elected into the presidency, ranked above Trump, scoring 354 despite having the shortest presidential tenure in U.S. history.
"I think it's important to note that this is not a scientific survey. While the 10 leadership characteristics have remained the same over the years, the participants have changed," Rachel Katz, C-SPAN's survey project coordinator, said on the " Washington Journal " Wednesday
"We understand that it takes time once a president has left office to get a full assessment of the presidency, but we do conduct the survey soon after an administration so that we have a benchmark, so that we have a window into what the historians are thinking soon after an administration ends."
Days before the end of his term, Trump was deemed to have provoked an insurrection in the U.S. Capitol by claiming election fraud. The riot led to the death of at least six people.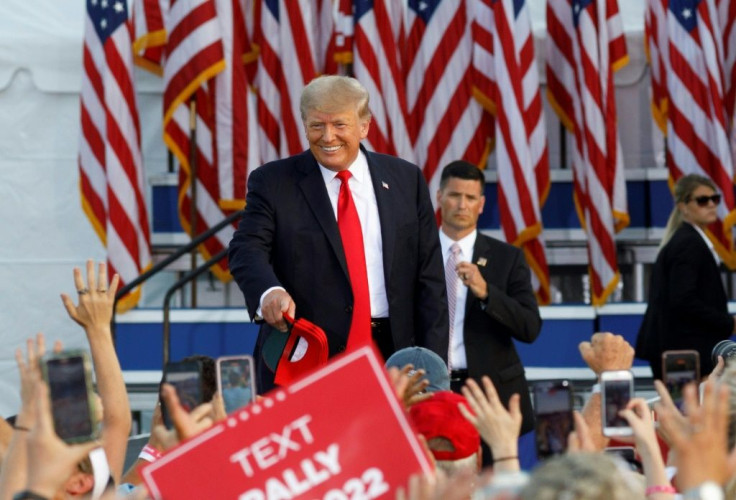 © Copyright IBTimes 2023. All rights reserved.