Trump Border Wall Update: President Wants $1 Billion For 62 Miles Of US-Mexico Wall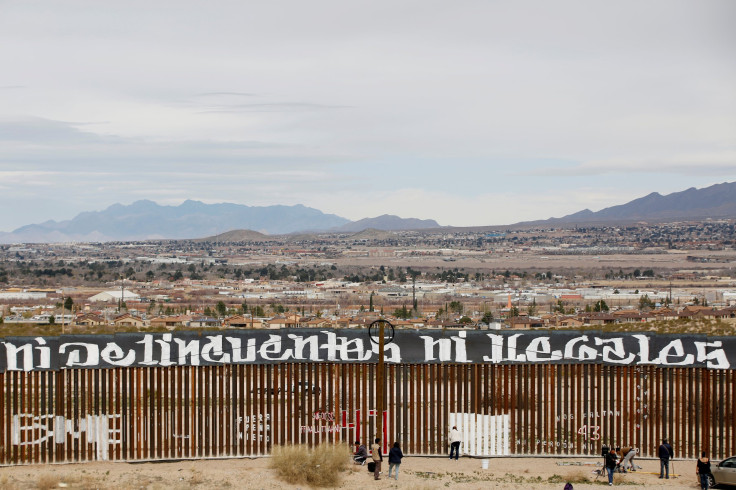 President Donald Trump's plan to build a wall along the U.S.-Mexico border has been criticized by some and lauded by others, but everyone knew it was going to be expensive. Exactly how expensive, though, was partially revealed Monday when a report showed the Trump administration wants $1 billion in funds to cover 62 miles of the border.
The White House asked for $999 million to build 48 miles of the new wall, in addition to replacing about 14 miles of the already existing border fence, according to CNN, which cited documents obtained from the Department of Homeland Security.
Read: Donald Trump's Border Plan Is Outdated, Costly And Ineffective, Researchers Say
The justification documents for the project, which lay the plans for the first installment of funding for the border wall, showed that the money will be spent on building 14 miles of the new wall in San Diego, California, and 28 miles of new levee wall barriers and six miles of new border wall in the Rio Grande Valley region, Texas, the report said. In addition to this, money will also be spent on 14 miles of replacement fencing in San Diego, which would likely include concrete elements.
One of Trump's biggest critics, California Gov. Jerry Brown, compared the idea to the Berlin Wall and said the state will fight against the president's plans for the border wall.
"We're not going to sit around and just play patsy and say, 'Hey, go ahead. Lock us in. Do whatever the hell you want. Export — deport 2 billion, 2 million people.'" Brown told NBC's "Meet the Press" on Sunday. "No, we're going to fight, and we're going to fight very hard."
Soon after taking office, Trump signed an executive order authorizing the wall's creation. The time period for construction, however, is yet to be set. The administration requested $1 billion in funding for 2017. In 2018, however, the requested amount increases to $2.6 billion, for border infrastructure and technology.
According to various estimates, the wall may cost anything between from $12 billion to over $20 billion, CNN reported. The burgeoning costs, however, may be cut down if the administration opts for a fence instead of the concrete wall, many former officials say.
© Copyright IBTimes 2023. All rights reserved.