Trump Campaign: 2 Former Aides Tied To Firm That Wanted To Help Russia Spy On Its Citizens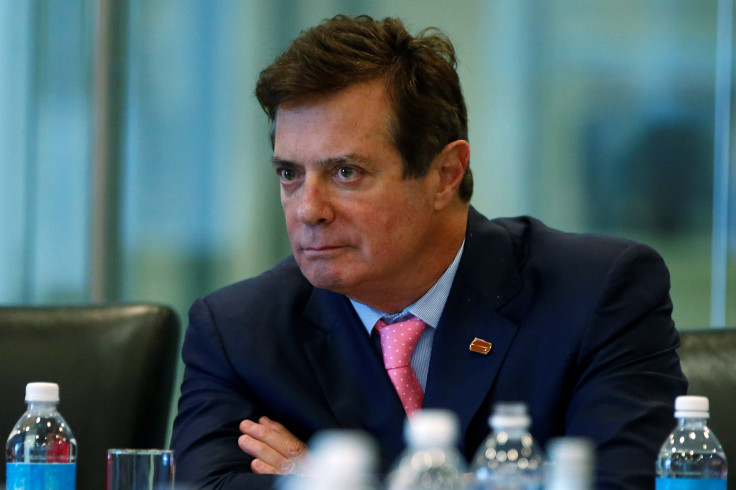 Two former aids to Republican presidential nominee Donald Trump reportedly are tied to a firm that wanted to help expand the Russian government's ability to spy on its own people.
The New York Post reported former campaign Chairman Paul Manafort and ex-aide Rick Gates are linked to EyeLock, which wanted to provide iris-reading technology for the Russian subway system to help the government find people on watch lists.
EyeLock did not win the contract, the Post said, but critics say it raises questions about the "unusual business relationship" between senior campaign personnel and a foreign government.
"It raises a lot of questions about national security and what should have been publicly disclosed to get a better handle on ties between the Trump campaign and the Russian government," a former White House official told the Post.
Before leaving the Trump campaign, Gates told the Post he was involved only in helping EyeLock secure U.S. government contracts. EyeLock told the Post Manafort had no direct involvement or operational role in the company.
"Mr. Trump and the campaign have absolutely no knowledge of this, and these individuals are no longer with the campaign,'' Trump campaign spokeswoman Hope Hicks told the Post.
The revelation comes as WikiLeaks is releasing emails hacked from accounts belonging to the Democratic National Committee and individuals close to the campaign of Democrat Hillary Clinton. U.S. intelligence officials have blamed the hack on Russia, something Trump has refused to acknowledge.
Earlier in the campaign, Trump called on Russia to find the 30,000 emails Clinton described as personal and admitted deleting from her personal server. Trump also repeatedly has expressed admiration for Russian President Vladimir Putin but has waffled on whether the two actually ever met, first insisting they had and then denying it.
Manafort resigned from the Trump campaign in August following revelations of his business ties to pro-Russia leaders in Ukraine involving millions of dollars in cash payments and secret lobbying efforts in the United States.
© Copyright IBTimes 2023. All rights reserved.