Trump Campaign Emails Blank 'Witch Hunt' Report To Supporters For Conducting Poll
President Donald Trump's campaign sent out an email to all its supporters Thursday with the subject line, "Witch Hunt Report Attached." However, when the attachment was opened, it had the words "Sorry, this document is blank" written in block letters across the top of the document.
"After more than two years of an endless Witch Hunt, there is NO EVIDENCE OF COLLUSION. This Witch Hunt has been orchestrated by loser Democrats and their friends in Fake News Media. They claim they plan to release the report 'soon' but they've been saying that for OVER 2 YEARS. More than half the country thinks this is a complete Witch Hunt and needs to end. Now we need to know what you think, Friend," the statement inside the document continued.
A poll with a "yes" and "no" answer was attached to the end of the document, asking readers to vote on whether the "Witch Hunt" should come to an end or not. "This is the most important survey we've sent you this year," the attachment concluded.
The email was sent out a day after Trump told reporters in the White House that he wanted Special Counsel Robert Mueller's report on the campaign's possible collusion with Russia to be made public. "Let it come out, let people see it," Trump said Wednesday. "Let's see whether or not it's legit. I think it's ridiculous, but I want to see the report."
"It's interesting that a man gets appointed by a deputy, he writes a report, uh, you know, never figured that one out. Man gets appointed by a deputy, he writes a report. I just won one of the greatest elections of all time in the history of this country... And now I have somebody writing a report that never got a vote?" he added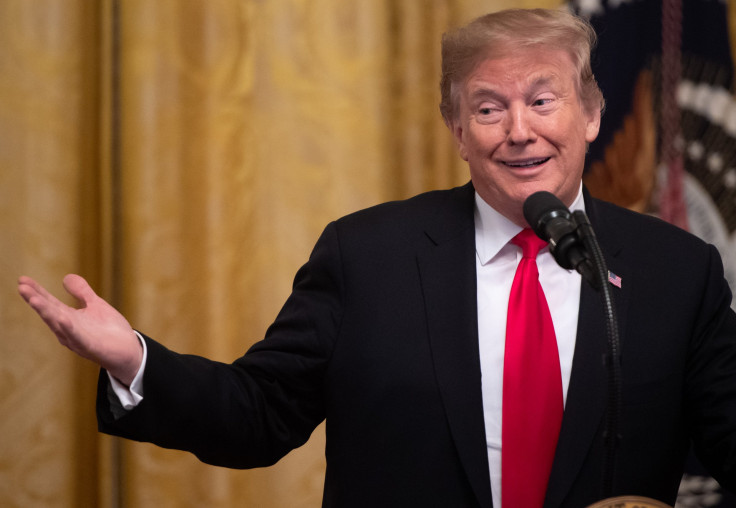 Although Mueller has not mentioned a date for submitting his highly confidential findings on the Russia investigation to Attorney General William Barr, according to multiple reports, it is expected to be sooner than later.
Barr – a Trump appointee – after reading the report, will get to decide how much of it he wants to make public. However, he is already facing considerable pressure from a number of lawmakers to release the entire contents of the report. On March 14, the House of Representatives passed a nonbinding resolution calling for Mueller's report to be released both to Congress and to the public. The resolution was approved by a landslide 420-0. It was yet to be seen how it held up in the Senate.
An Associated Press-NORC Center for Public Affairs Research poll released Wednesday found that most Americans believed the Trump campaign had improper connections to Russia and that Mueller's probe was fair and impartial. However, less than half of the people who participated in the poll thought the president was directly involved in something illegal in his ties to Russia.
© Copyright IBTimes 2023. All rights reserved.