Trump Critic Warns US Must Recognize 'Real Possibility' Of New Civil War
One of former President Donald Trump's most vehement critics had a warning to deliver on Thursday and it was a grim message.
On Thursday morning, Rep. Adam Kinzinger, R-Ill., joined the set of ABC's "The View" for an interview to share his fears that the U.S. may be on the path to civil war if nothing is done to address the rampant partisanship that he sees as corrosive to American democracy.
"In the past, I've said, oh, we don't want to talk about [the possibility of civil war], because I don't want to make it likely. Well, let's look at where we are," Kinzinger said when asked about the prospect by co-host Sara Haines.
The congressman warned that a civil war would be very different in its form than the Civil War between the North and South during the 19th century. Instead of secessionists and unionists doing battle in the open, Kinzinger predicted that a modern civil war would be based around the tactics of armed insurgency including terrorist attacks, assassinations and battles between smaller armed groups.
Making this prospect more likely, he continued, is the deepening divisions in the U.S. along partisan, racial and ethnic lines that have left large numbers of Americans living in "different realities" from one another.
At the heart of this argument is what Kinzinger sees as the decay taking place inside his own Republican Party. Last week, Kinzinger and Rep. Liz Cheney, R-Wyo., were formally censured by the Republican National Committee (RNC) for their work on the House select committee investigating the attack on the U.S Capitol on Jan. 6, 2021. Five people died as a result of the attack, hundreds of police officers were wounded and the FBI has arrested over 700 individuals for their actions at the Capitol.
The duo, who never wavered in their condemnation of the attack and its incitement by former President Donald Trump, were panned for aiding in the "persecution of ordinary citizens engaged in legitimate political discourse."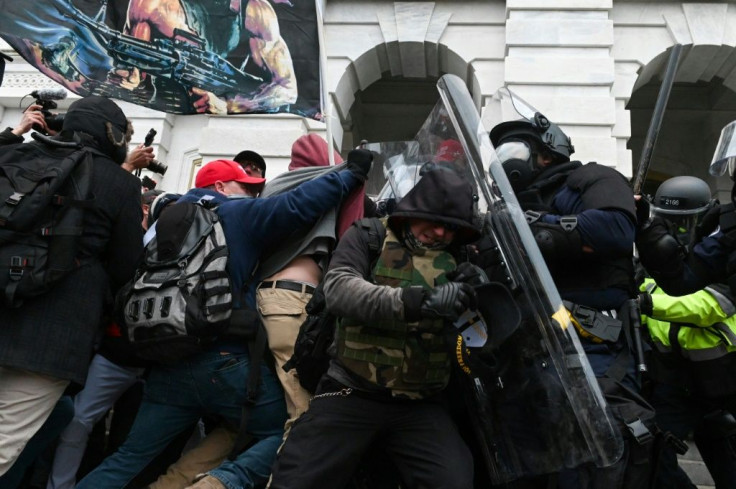 This whitewashing of the Capitol Riot was not universally accepted by every congressional Republican. Senate Majority Leader Mitch McConnell, R-Ky., rejected the RNC's decision and several other senators refused to endorse this move.
Kinzinger, who said he brought a pistol to work on Jan. 6 for fear of being attacked and is not running for re-election, criticized his "once great party" for what he sees as the abandonment of its principles in favor of loyalty to Trump.
© Copyright IBTimes 2023. All rights reserved.
FOLLOW MORE IBT NEWS ON THE BELOW CHANNELS