Is Trump Doing A Good Job Containing The COVID Threat? Poll Shows Mixed Results
KEY POINTS
Most people look favorable at face masks
Most also say they'd get vaccinated
Dr. Fauci gets high marks in a Fox News survey
A majority of Americans have a negative opinion of the government's response to the coronavirus, according to a recent poll conducted by Fox News.
A survey of 1,007 U.S. adults found 56% of respondents said the government did not take the threat seriously enough. That's relatively consistent with the 54% of respondents who said the same in a survey from early August.
Only 23% said the country moved in the right direction, down 6% from those expressing a similar opinion in August.
The survey found 44% of the respondents said President Trump was doing a good job at handling the pandemic. For President-elect Joe Biden, that sentiment jumps to 60% and it's at 74% for Dr. Anthony Fauci, the nation's top infectious disease expert.
The first vaccinations against COVID-19 took place in the United Kingdom last week. The United States followed suit Monday with the first doses from Pfizer/BioNTech.
Trump has consistently downplayed the seriousness of a viral infection that has claimed more than 300,000 American lives, despite his own brief hospital stay for COVID complications.
Data from the Centers for Disease Control and Prevention show the U.S. is in the grips of the fourth wave of infections. The CDC recorded 42,594 new cases on April 6, the height of the first wave. There were 181,032 new cases reported Monday.
Asked about the level of concern about the spread of the virus, 85% of respondents said they had some degree of unease, which was consistent with earlier polling. On the degree of concern, 59% said they were "very" troubled, down from 70% in March. A total of 15% of those surveyed in December said they were not worried.
Social restrictions, including face-mask advisories, have been politicized across the world, leading to uprisings in the United States and abroad. The Fox News survey, however, found those opposed to wearing a face mask were in the clear minority, with 85% of the respondents saying they appreciated those wearing a face covering.
On getting vaccinated, 61% of the respondents said they would get one once it becomes available, relatively unchanged from earlier surveys.
The federal task force overseeing vaccine developments, Operation Warp Speed, expects 20 million people will get vaccinated by the end of the month. By March, approximately 100 million people – under a third of the U.S. population – could be fully vaccinated.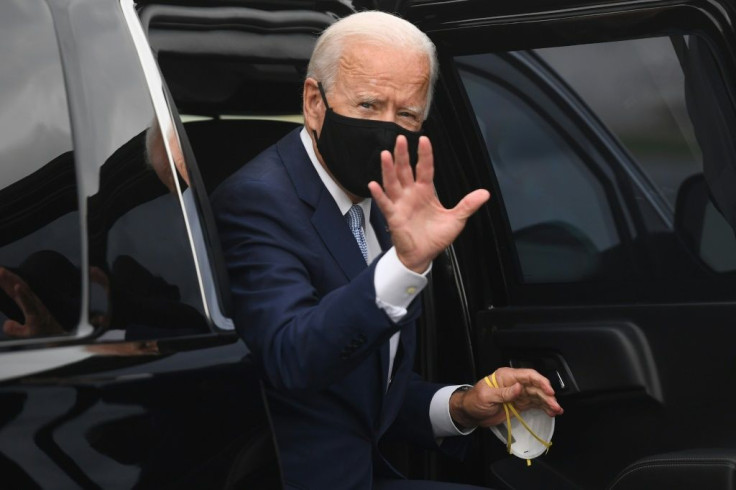 © Copyright IBTimes 2022. All rights reserved.
FOLLOW MORE IBT NEWS ON THE BELOW CHANNELS