Trump Freebies: Why Kentucky Restaurants Are Giving Pro-President Patrons Free Food
KEY POINTS
Kentucky restaurant owners Troy King and Selena Johnson are offering free food to any Trump supporters that turn in the Trump merchandise
The two are open Biden supporters, but say they started the promotion as a way to unify their community in the wake of the election
Reactions online were mixed, with liberals cheering and many conservatives saying the offer was disingenuous, with one calling in an anonymous threat
With all major news outlets having called the presidential race for Joe Biden, it's a tough time for fans of President Donald Trump. There is a bright spot, however: A pair of Kentucky restaurants are offering free food to Trump supporters who turn in their Trump-branded merchandise, USA Today reports.
Troy King and Selena Johnson, owners of Pollo - A Gourmet Chicken Joint in Louisville, are Biden supporters who want to find a way to reunite their divided community after a hard-fought election.
"Once I had seen that Biden was the confirmed winner, I thought, all right, we got that part, but we've still got to figure out how to come together," said King. "It's not going to make a difference to have Biden as president if we don't work together."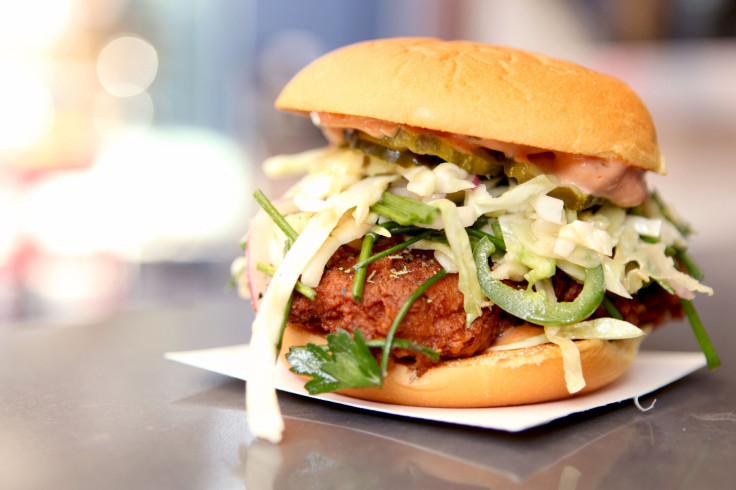 Reactions when the promotion was first posted Saturday on Facebook were predictably mixed. While liberal customers were supportive, many conservatives felt the offer was condescending and pledged to avoid the couple's restaurants in the future.
One person was offended enough to anonymously threaten the couple, telling them that if the promotion didn't end "something bad would happen." King and Johnson responded by extending the offer through the end of the month and expanding it to their other restaurant, Six Forks Burger Company.
"We expected our offer would ruffle a few feathers, but our offer was a sincere olive branch," they wrote in response. "Now is the time to reach out to those who think different than the other and we all come together to figure out as Americans what we want the future to look like."
The question of whether to embrace conservatives in efforts to move forward has increasingly taken center stage in Democratic discourse. Joe Biden has made unity and bipartisanship a major part of his post-election messaging, much to the horror of some progressives.
With Trump defeated only by narrow margins, however, an expanded Democratic coalition isn't something progressives can easily ignore. If Republicans take either of the Georgia Senate runoff races to maintain the GOP majority, a Democratic agenda will likely require conservative cooperation.
© Copyright IBTimes 2023. All rights reserved.