Trump Impeached By House For Second Time, 232-197
KEY POINTS
[Result] XXXXXX
Democrats said accountability was needed after Donald Trump's supporters stormed the Capitol Building, killing five
Republicans maintained impeachment would only increase division, and said Trump's speech didn't rise to incitement
The House of Representatives on Wednesday approved an article of impeachment against President Donald Trump for "incitement of insurrection." After the riots that overtook the Capitol Building on Jan. 6, Democrats in Congress moved to swiftly impeach Trump for a second time, pressing forward despite conservative protests that no investigation had been conducted and the people invading the Capitol Building did so of their own volition.
The House vote means Trump is the first president to be impeached twice. Trump was impeached on Dec. 18, 2019, on two articles: one for abuse of power and another for obstruction of Congress.
The article of impeachment on Wednesday was approved by a margin of 232-197, with 10 Republicans voting in favor and no Democrats voting against.
The deadly Capitol riots occurred during the "Stop The Steal" rally, halting Congress' certification of the electoral college vote. The five deaths included one police officer who was attacked with a fire extinguisher.
Democrats have laid the blame for the deaths, violence and terror squarely on Trump's shoulders for whipping up his supporters as the Capitol Building descended into violence.
"You'll never take back our country with weakness. You have to show strength, and you have to be strong," he said. "If you don't fight like hell, you're not going to have a country anymore."
The speech contained only one passing reference to peaceful demonstration, dwarfed by the imagery of the U.S. as a nation at war against liberal traitors.
Democrats characterized the riots as sedition, drafting an article of impeachment that accused Trump of inciting a violent mob. In their remarks during the House's debate, Democrats said that accountability is needed to have any hope of the unity Republicans seek.
"People died. Everyone should be outraged by this, Democrat or Republican," said Rep. Jim McGovern, D-Mass., before delivering a common refrain for Democratic speeches: "If this isn't an impeachable offense, I don't know what is."
"If we want unity, we must have accountability. So the question before this Congress: Will Congress condone, through acquiescence, or condemn, through impeachment, Donald Trump's violent acts to overturn the election?" said Rep. Peter Welch, D-Vt.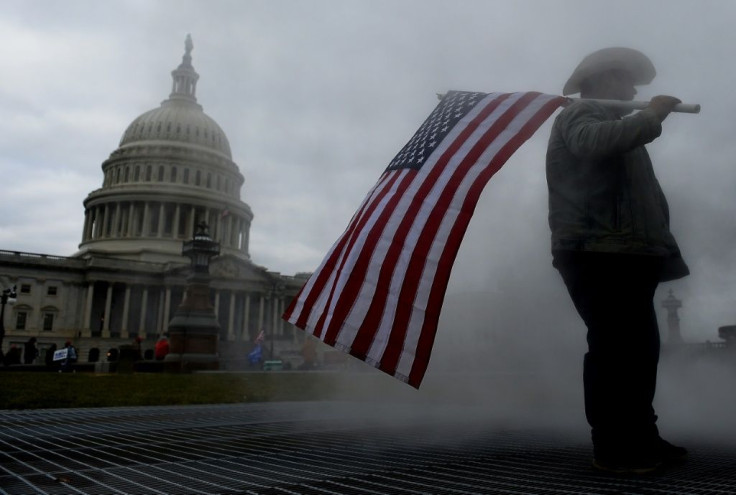 Republicans maintained that impeachment would only result in further division, and detailed the high standard of proof required to convict people of incitement when dealing with political speech. They noted that proceedings had been greatly accelerated, skipping over the standard investigation period.
"Emotions are running high and political divisions have never been more apparent," said Rep. Tom Cole, R-Okla. "We desperately need to seek a path forward, healing for the American people. It is unfortunate that is not the path the majority has chosen today."
"Unfortunately, my Democratic colleagues drafted flawed and unsupportable articles, focusing on the legal terms of incitement and insurrection," said Rep. Chip Roy, R-Texas. "Even noting impeachment does not require meeting a certain legal standard, the danger for open speech and debate in this body is high. Let us condemn that which must be condemned and do it loudly, but let us do it the right way."
The debate often became strident and emotional.
"A police officer was killed, and what I hear is 'Time to heal.' He's not even buried yet," said Rep. Donald Norcross, D-N.J., his voice rising to a shout. "It's clear and present danger. Nobody is above the law, not the president if he has four years or four days. He must be held accountable."
"Now we hear talk of the president's notion of a peaceful transfer of power, which means what, minimal casualties?" said Rep. Mike Quigley, D-Ill. "Now we hear talk of healing after the criminal acts are completed. Never as a criminal defense attorney did I say, 'Judge, yeah my guy completed the armed robbery, but let's heal now.'"
The article of impeachment now heads to the Senate for a trial. The Senate will return to a full session on Jan. 19, and consideration of the article would not begin until at least the next day, according to a memo from Mitch McConnell circulated by the Washington Post.
Sen. Kamala Harris, D-Calif., will be sworn in as vice-president on Jan. 20 and two incoming Democratic Georgia senators will be sworn in before Jan. 22, delivering Democrats a split Senate that will decide tie votes with a vote from Harris.
Removing Trump from office faces significant roadblocks. Democrats would require the cooperation of 17 Republicans to achieve the two-thirds vote needed, and removing a president from an office he no longer holds is debatably constitutional.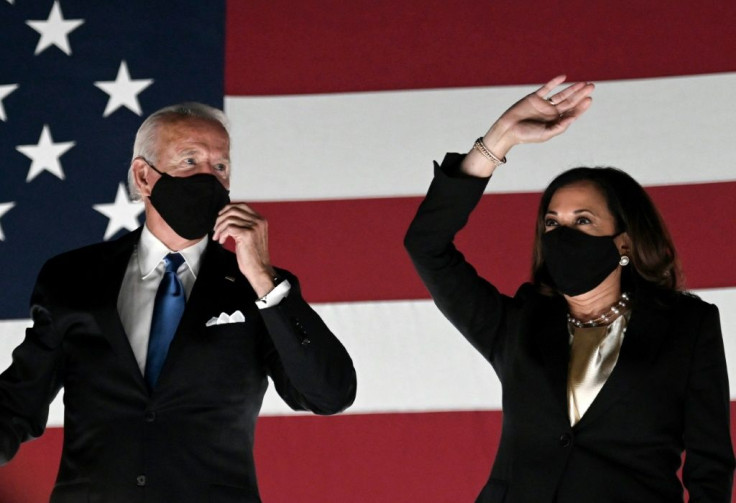 © Copyright IBTimes 2023. All rights reserved.
FOLLOW MORE IBT NEWS ON THE BELOW CHANNELS