Trump Launches Space Command: Will They Fight Aliens And UFO?
The defunct United States Space Command (USSPACECOM) was reactivated as a unified combatant command (UCC) of the Department of Defense (DoD) in ceremonies presided over by President Donald Trump at the White House on Thursday.
USSPACECOM becomes the 11th UCC of the United States Armed Forces. This designation makes it similar in stature to other UCCs such as U.S. Special Operations Command, U.S. Cyber Command, U.S. Pacific Command and U.S. Central Command.
Gen. John W. Raymond, USAF, is Commander of USSPACECOM. He is also the concurrent Commander of Air Force Space Command, which is a separate command from USSPACECOM.
USSPACECOM was originally established in 1985 to coordinate the use of outer space by the United States Armed Forces but was stood down in 2002. In 2018, DoD announced USSPACECOM would be reestablished as a unified combatant command.
"We no longer have the luxury of treating space superiority as a given," said Gen. Raymond on Thursday.
"There is a growing threat. The scope, scale and complexity is concerning."
He also said "there's reversible jamming of GPS communication satellites. There's directed energy threats. There's missiles that can be shot from the ground and blow up a satellite, like was demonstrated by China in 2007. So there's a full spectrum. We're concerned about all of those threats."
USSPACECOM will initially consist of 287 personnel and its headquarters has yet to be determined. Its responsibilities will be transferred primarily from U.S. Strategic Command.
Unlike what some might think, the new command of the U.S. Armed Forces won't be fighting invading and murderous aliens, or UFOs. Instead, the USSPACECOM's reactivation is designed to meet the threat presented to U.S. military satellites by the increasingly sophisticated anti-satellite capabilities of Russia and China. Trump acknowledged this during his speech at the White House.
"Those who wish to harm the United States, to seek to challenge us on the ultimate high ground of space, it's going to be a whole different ballgame," said Trump.
The 2019 National Defense Authorization Act signed into law in 2018 directed the reestablishment of USSPACECOM as a sub-unified combatant command under U.S. Strategic Command. In December 2018, however, the Trump administration directed USSPACECOM instead be reestablished as a full UCC with full responsibilities for space warfighting.
USSPACECOM is seen as a predecessor to Trump's U.S. Space Force, which he wants to be the sixth military service in the armed forces similar to the U.S. Army and U.S. Navy.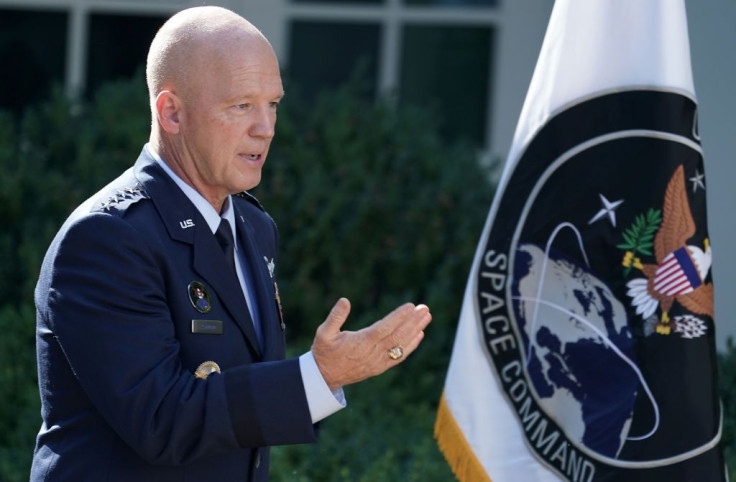 © Copyright IBTimes 2023. All rights reserved.