Trump Lifts COVID-19 Travel Bans On Europe, UK; Biden Says 'No'
KEY POINTS
Trump lifted travel bans on foreign visitors from Europe, the U.K, and Brazil
The U.S. will now require travelers from abroad to test negative for COVID-19 before flying
The travel ban is set to end on Jan. 26
President Donald Trump on Monday lifted coronavirus travel bans on most foreign visitors from Europe, the United Kingdom and Brazil just days before he leaves the White House, according to people familiar with the conversations.
The Trump administration had placed the travel bans during the early months of the coronavirus pandemic to curb the spread of the virus. The restrictions prevented all non-U.S. citizens who have been in Brazil, Europe, Ireland and the U.K. within the last 14 days to enter the country.
The restrictions lifted by Trump are set to end on Jan. 26, the same day that the United States would impose new COVID-19 test requirements.
But soon after Trump ordered the lift, the transition team of President-elect Joe Biden said the upcoming administration won't eliminate the entry ban on most visitors from Europe, the U.K. and Brazil.
"With the pandemic worsening, and more contagious variants emerging around the world, this is not the time to be lifting restrictions on international travel," Jen Psaki, Biden's spokeswoman, wrote on Twitter.
Last week, Robert Redfield, the director of the Centers for Disease Control and Prevention, signed an order that would require all travelers arriving from other countries to test negative for COVID-19 or have proof of recovery from coronavirus before flying into the U.S.
Airlines have repeatedly asked the U.S. government to lift the travel bans, which have led to a sharp decline in air-travel demand. Airlines are now hoping the pre-testing requirements will lead to a rise in air travel from some European countries.
Trump's lift of the restrictions comes after health officials on Sunday revealed that a Boston woman in her 20s was infected with a highly contagious COVID-19 variant in Britain.
The patient returned to Boston on Jan. 3. She reportedly stayed at Logan International Airport in Massachusetts for a layover before flying to another state. The patient had tested negative before traveling to the U.S., but tested positive for the coronavirus in early January.
A sample taken from the patient confirmed that she was infected with the new strain, officially referred to as B.1.1.7.
Over the weekend, health officials in Louisiana announced the state's first case of the new coronavirus variant. Medical reports identified the patient as an "individual in the Greater New Orleans area."
Louisiana Gov. John Bel Edwards urged residents to "double down" on COVID-19 preventive measures.
"It was always a matter of time before this new strain of the virus would reach Louisiana," Edwards said. "I implore everyone to wear a mask, avoid people and places that are not implementing the mask mandate, social distance, wash your hands frequently and do not go around anyone if you are sick."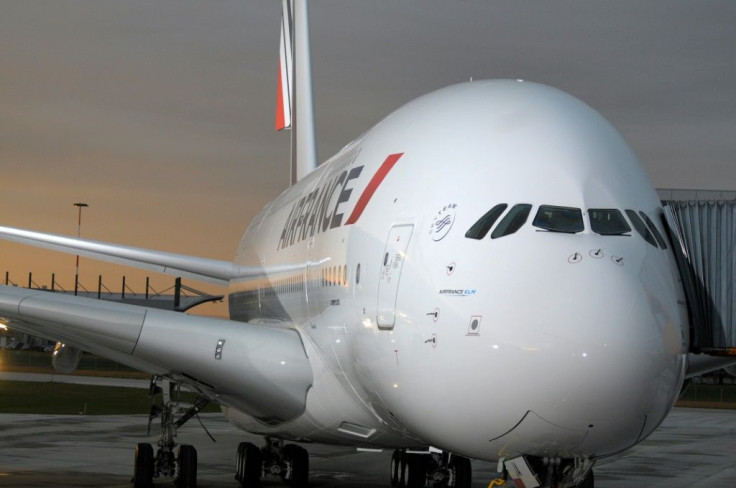 © Copyright IBTimes 2023. All rights reserved.