Trump Is Losing Money: Net Worth Down $700 Million As COVID-19, Riot Batter His Wealth
KEY POINTS
Donald Trump ended his term on Jan. 20 with a net worth of $2.3 billion
The pandemic and his ties with the Jan. 6 Capitol riots hurt his businesses, a report says
His commercial properties in New York were among the most affected
Donald Trump has returned to the business world after his term in the White House ended. However, Trump's net worth took a massive hit in the four years he served as president, reportedly dropping by about $700 million.
Trump went straight to Mar-a-Lago, his private club in Palm Beach, Florida, after a send-off on Jan. 20. But his return to being a private citizen started with a lower net worth of $2.3 billion, according to the latest estimate from the Bloomberg Billionaires Index. Trump was estimated to be worth $3 billion when he took office in 2017.
The report cited the combination of the raging COVID-19 pandemic and his ties to the Jan. 6 Capitol riots as the reason for his dwindling fortune. On top of pandemic restrictions putting a strain on his businesses, several organizations reportedly stopped working with Trump and his properties following the insurrection.
Most of Trump's wealth stems from his investments in commercial real estate, with the former president's properties valued in total at about $1.7 billion, per Bloomberg. However, the valuation of Trump's commercial properties is down 26% from 2016.
The Trump Tower is the best example of the Trump commercial properties' bleak future. Once considered as the crown jewel of the Trump Organization, its apartment unit owners have put their properties on the market, with some even doing so at a discount.
The retail space of the tower also suffered due to the pandemic. Its rents on Fifth Avenue are down 32% since March 2020, per the Real Estate Board of New York.
The situation is duplicated in Trump's hotels and resorts, which suffered due to travel restrictions. Valued at $558.9 million, the hospitality properties of the Trump Organization suffered a -42% income change between 2015 and 2020.
Trump's Miami golf resort Doral, for example, was generating $92.1 million of revenue in 2015, but sales had fallen to $44.2 million by the time he left office, Forbes reported. Revenue from the Trump International Hotel in Washington, D.C., also fell 63% from $40.5 million in 2019 to $15.1 million by 2021.
However, his current residence, Mar-a-Lago, remains a valuable asset. The 126-room, 62,500-square-foot Florida estate posted a slightly higher income in 2020 at $22.9 million compared to 2015 figures of $22.3 million.
The Trump Winery in Charlottesville, Virginia, is another bright spot in Trump's portfolio. The vineyard posted an increase in both value and profit in 2020 compared to when he was running for president.
However, Trump also has nearly $600 million in loans that are set to come due within four years, per Bloomberg.
Some experts believe Trump's businesses are unlikely to ever recover from his presidency.
"Trump will exit the presidency with a brutal set of targets surrounding the heart of his brand, which will be a danger to his survival economically and that of his children, and likely will lead to excruciating pain of the type he has really never faced," public relations expert Eric Schiffer told Insider in January.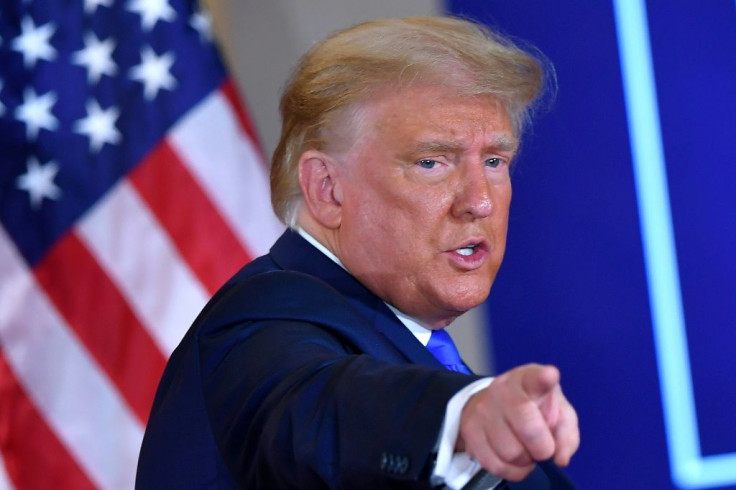 © Copyright IBTimes 2023. All rights reserved.