Trump Might Lose SAG-AFTRA Membership, But His $99K Pension Is Safe
SAG-AFTRA, the labor union that represents 160,000 actors and media professionals, will hold a meeting to consider expelling President Donald Trump, who leaves office Wednesday afternoon.
Trump has been a SAG member since 1989 after appearing in numerous films and television shows, as well as the host and producer of the NBC reality series "The Apprentice" and its spinoff "Celebrity Apprentice."
The national board, which met Tuesday to discuss Trump's representation, found that he "violated the union's Constitution" for his role in the Capitol riots on Jan. 6.
Trump filed a financial disclosure report in August that shows he receives a $90,776 pension for SAG shows and he receives an $8,724 pension for AFTRA work -- both pensions would not be affected if he's expelled, according to Deadline.
While it would be difficult to find work in Hollywood after being expelled from the union, it doesn't prevent him from possibly working on something that's produced by the SAG-AFTRA.
A few penalties that the committee could decide to act on includes censure, fines suspension or expulsion.
His next step is to now be heard by the SAG-AFTRA Disciplinary Committee, which will take place at a later date. It's said that the expelling process could take anywhere from three to six weeks if the committee decides to find him guilty.
He's also accused of "sustaining a reckless campaign of misinformation aimed at discrediting and ultimately threatening the safety of journalists, many of whom are SAG-AFTRA members."
"Donald Trump attacked the values that this union holds most sacred – democracy, truth, respect for our fellow Americans of all races and faiths, and the sanctity of the free press," said Gabrielle Carteris, president of SAG-AFTRA.
Carteris, along with David White, the national executive director of the union, have both requested Trump's expulsion.
The House of Representatives voted on Jan. 13 to impeach Trump on incitement of insurrection. If convicted by the Senate for the article of impeachment, Trump could be prevented from another chance to run for president.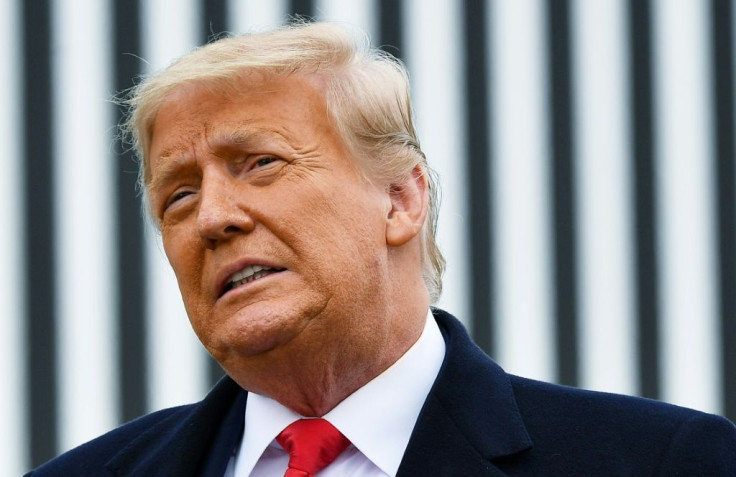 © Copyright IBTimes 2023. All rights reserved.