Trump Mocks Greta Thunberg For Her Fiery Speech At UN Climate Action Summit
President Donald Trump has mocked teenage climate activist Greta Thunberg on Twitter saying she seemed "like a very happy young girl" following her thunderous and emotional speech at the UN Climate Action summit.
Trump tweeted along with a video of Thunberg's speech saying "She seems like a very happy young girl looking forward to a bright and wonderful future. So nice to see!"
Earlier at the UN Climate Action Summit, Thurnberg berated the world leaders of not doing anything in her speech.
"People are suffering, people are dying, entire ecosystems are collapsing. We are in the beginning of a mass extinction and all you can talk about is money and fairytales of eternal economic growth," the teenage eco warrior said.
"You are failing us," the Swedish activist, who is only 16, told the leaders assembled for the summit.
"But young people are starting to understand your betrayal. The eyes of all future generations are upon you. And if you choose to fail us, I say: We will never forgive you."
Later while waiting at the lobby, Thurnberg gave Trump and icy cold stare as he arrived, which many assume is because of the lax attitude that Trump administration has shown towards the issue of climate change.
Trump, who has been skeptical of the concept of climate change being caused by man-made activities, attended the Climate Action Summit for a brief 14 minutes before leaving.
The Trump administration has relaxed stringent environmental laws, thus coming under fire from environmental activists around the world.
In addition to Trump, Fox News pundit Michael Knowles, a known conservative, too mocked her calling the climate activist "a mentally ill Swedish child who is being exploited by her parents and by the international left."
Fox News later issued an apology to Thurnberg for Knowles's remarks. Thunberg has gained an international following after her solitary protests outside the Swedish parliament calling for stronger actions on climate change.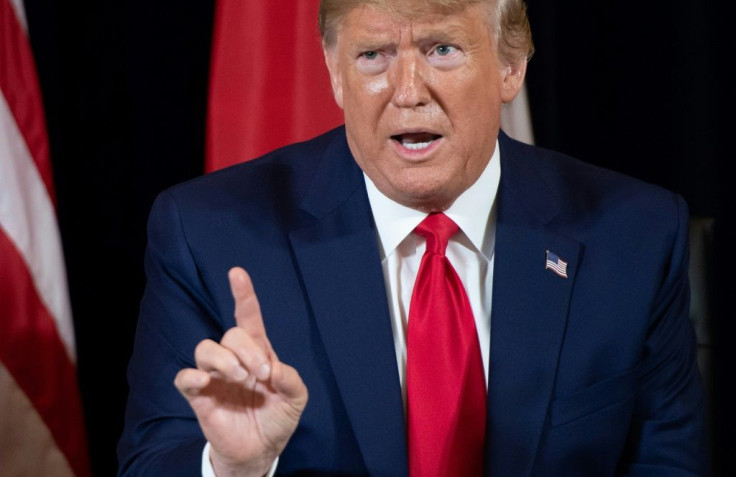 © Copyright IBTimes 2023. All rights reserved.