Trump Net Worth Plunges? Says He's Losing $5 Billion For Being President
President Donald Trump's net worth over time has fallen from some $4 billion in 2014 to about $3.1 billion as of today, according to Forbes. He now claims the job as president will eventually cost him billions of dollars.
"This thing is costing me a fortune, being president," said Trump during a speech before employees of the Shell Petrochemical plant in Monaca, Pennsylvania that make plastic pellets from ethane.
"Somebody said, 'Oh, he might have rented a room to a man from Saudi Arabia for $500,'" according to Trump. He was alluding to reports Saudi Crown Prince Mohammed bin Salman and members of his delegation booked multiple nights in a Trump hotel.
"What about the $5 billion that I'll lose?" asked Trump, highlighting the cost of his pricey team of lawyers, which he needs "cause everyday they sue me for something."
"It's probably costing me from $3 to $5 billion for the privilege of being -- and I couldn't care less -- I don't care. You know if you're wealthy, it doesn't matter. I just want to do a great job."
There's no way to verify this Trump claim because he refuses to release his income tax returns. But here's what we do know.
Forbes says Trump's net worth has been mired at $3.1 billion since February.
Trump's net worth today still ranks him 715th on Forbes' billionaires list. His wealth stood at $4.5 billion in March 2016 before becoming president.
Trump jumped 51 spots from 766 in 2018 while his total wealth remained the same. Forbes said Trump's rise in ranking despite his unchanged wealth was due to the declining wealth of other billionaires.
Despite his being president, Trump continues to own a portfolio of hotels, golf courses and other real estate. His critics argue his private-sector dealings are a grave conflict of interest. Trump claims he's turned over control of the Trump Organization to his sons Eric and Donald Jr.
Trump's net worth is derived from five major assets -- $1.47 billion-worth of real estate in New York; $630 million real estate outside NYC; $550 million in golf courses and clubs; $310 million in cash and personal assets; and $170 million from brand businesses.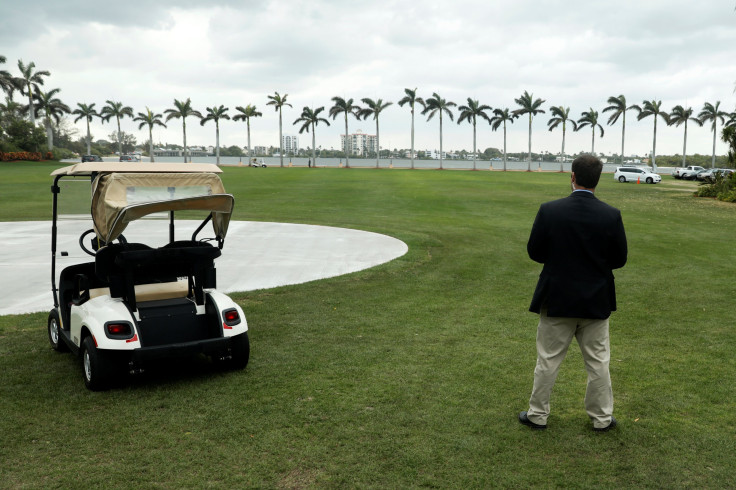 Trump stashes most of his cash at Capital One. He has $50 million in a checking and savings account that generates about $1 million in interest. Trump also owns some $250,000 in gold.
Analysts said the core of Trump's wealth lay in his six buildings in and around midtown Manhattan. Last year, Trump reported his Mar-a-Lago resort in Florida earned $22.7 million, a drop from the $25.1 million he disclosed in 2017.
© Copyright IBTimes 2023. All rights reserved.