Trump Once Again Says There Will Be Cuts To Benefit Programs
KEY POINTS
Trump again said cuts to benefit programs will be coming
The president has made similar remarks, but walked them back
Breaking with Republicans, Trump vowed to protect benefit programs in 2016
President Donald Trump has once again floated the notion that cuts will be coming to entitlement programs – and now he's facing strong backlash from his opponents.
During a town hall forum in Scranton, Pennsylvania on Thursday night, Trump was asked about cuts to such programs by Fox News host Martha MacCallum. "Oh, we'll be cutting [benefit programs]. We're also going to have growth like you've never seen before," Trump said.
Trump made similar remarks at one point during his attendance at the World Economic Forum in Davos, Switzerland in January. In an interview there, the president admitted that entitlement cuts "at some point will be" put on the table.
Last month, however, Trump walked that statement back, tweeting that the White House "will not be touching your Social Security and Medicare in Fiscal 2021 Budget."
Among Trump's core 2016 campaign issues was a promise to protect these benefit programs, a platform that has clashed with traditional Republican agendas. No doubt the president's fiscally conservative allies were pleased to hear him soften stand, though his unwillingness to commit to slashing programs and his tendency to repeatedly walk back the idea has likely left them uncertain about his intentions.
Trump's remarks Thursday night were seized on quickly by former vice president and presidential hopeful Joe Biden. "Social security is on the ballot this year, and the choice couldn't be clearer: I'll protect and expand it. Donald trump will cut it and take it away," Biden tweeted.
Sen. Bernie Sanders, I-Vt., also weighed in on Trump's comments, but shifted the focus to his rival for the Democratic presidential nomination. Sanders tweeted, "Joe Biden has repeatedly advocated for cuts to Social Security. I've fought my whole career to protect and expand it."
Trump may be attempting to walk a narrow path with these comments. By making somewhat vague, noncommittal remarks about cutting benefits programs, Trump might hope to appeal to fiscal conservatives – but his tendency to walk these statements back helps keep him in the good graces of elderly voters, many of whom rely heavily on their Social Security benefits to cover necessities but tend to vote Republican.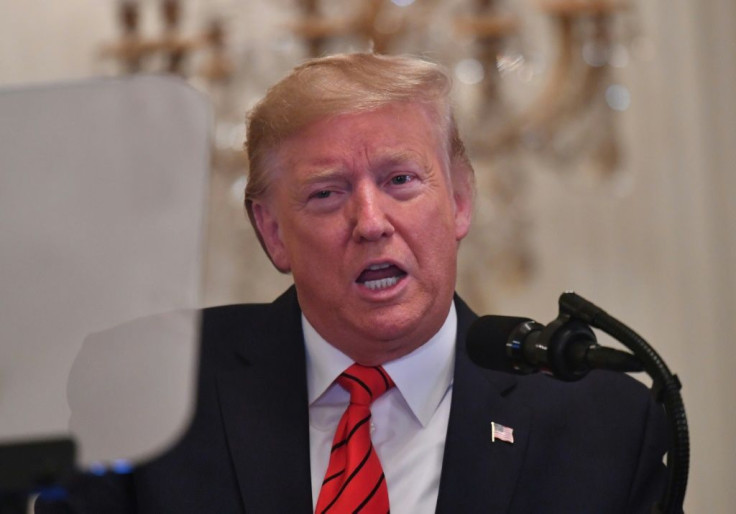 © Copyright IBTimes 2023. All rights reserved.