Trump Reacts To California Mass Shooting, Rants About Jan. 6 Riot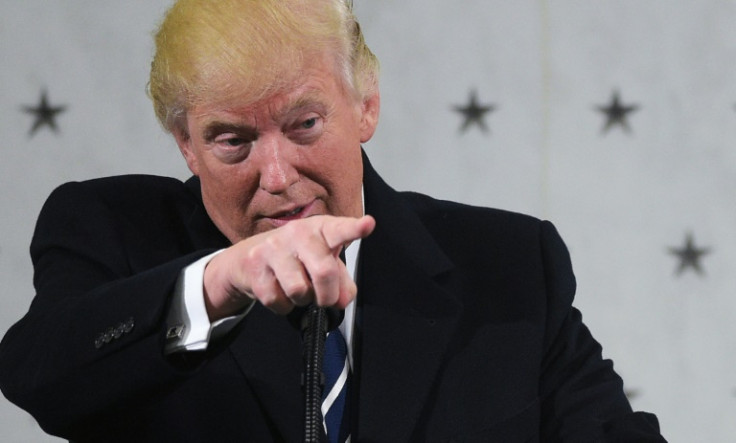 KEY POINTS
Former President Donald Trump said "nothing will happen" to the California mass shooting gunman
Law enforcement officials said the suspected gunman was found dead inside a white van
Trump compared the Jan. 6 riot to a protest in Georgia condemning the police killing of an activist
Former President Donald Trump used the mass shooting in Monterey Park, California, that left at least 10 people dead to complain about the treatment of the individuals arrested in connection with the Jan. 6, 2021, attack on the Capitol.
Trump reacted to the Saturday mass shooting incident through his Truth Social account.
"[Ten] dead in California shooting, horrible gun wielding ANTIFA protest against our great police in Atlanta - Nothing will happen to them despite [a] night of rage and destruction," Trump posted Sunday morning, the Independent reported.
"Yet our January 6th protestors, over a Rigged Election, have had their lives ruined despite nobody killed except true Patriot Ashli B. This situation will be fully rectified after [the] 2024 Election. Thank you!" he added.
The mass shooting Trump mentioned took place at the Star Dance Studio in Monterey Park Saturday during the Lunar New Year festivities.
The 72-year-old suspected gunman, identified as Huu Can Tran, was found dead with a self-inflicted gunshot wound inside a cargo van parked in a mall parking lot in Torrance, California.
The Los Angeles County Sheriff's Department said they are still determining the gunman's motives, noting that "everything's on the table."
The Atlanta, Georgia, protest that Trump referred to occurred Saturday, with participants gathering to protest the recent police killing of activist Manuel Esteban Paez Terán Wednesday. Terán, 26, had gotten into a verbal altercation with officers near the planned site of a massive police training facility.
The anti-police brutality protest, which began peacefully, turned violent when protesters smashed windows and set a police car on fire.
Trump's Sunday remark was his latest statement defending Capitol rioters.
In September 2022, Trump said he would "very, very seriously" consider full pardons and issue a government apology for the rioters who breached the Capitol if he were to win the 2024 presidential race.
During his interview with the conservative "Wendy Bell Radio" show, Trump revealed he is "financially supporting" the Jan. 6 defendants, and had hosted some of them in his office, Business Insider reported.
According to a database from the Department of Justice, at least 978 individuals have been charged and arrested for multiple crimes related to the Capitol attack.
About 465 rioters have pleaded guilty to the charges, including assault on law enforcement and obstruction of an official proceeding.
The DOJ said there are about 335 Capitol rioters who received sentencing, with 185 of them having been sentenced to time in prison.
In December 2022, the House select committee investigating the Jan. 6 attack recommended barring Trump, who launched his third bid for the presidency, from ever holding political office again.
In its final report, the committee noted Section 3 of the Constitution's 14th amendment, which states that no person who had previously taken an oath "shall have engaged in insurrection or rebellion."
The bipartisan committee also recommended suing Trump for obstruction of an official proceeding, conspiracy to defraud the government, inciting an insurrection and conspiracy to make a false statement.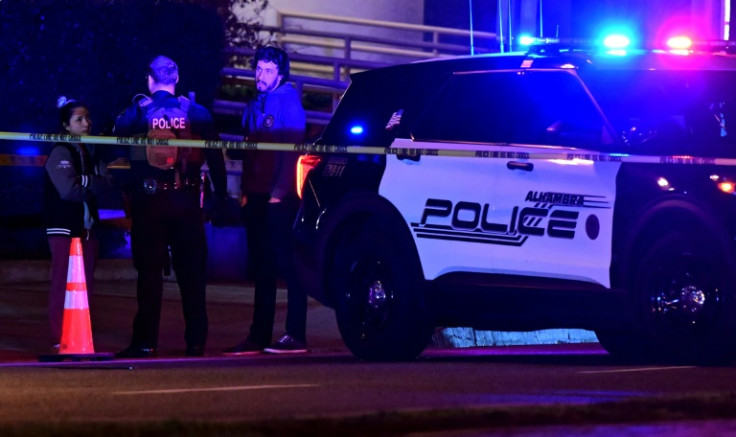 © Copyright IBTimes 2023. All rights reserved.