Trump Spends Fourth Of July Attacking Biden, Shares Meme Of Hunter, Dylan Mulvaney Bathing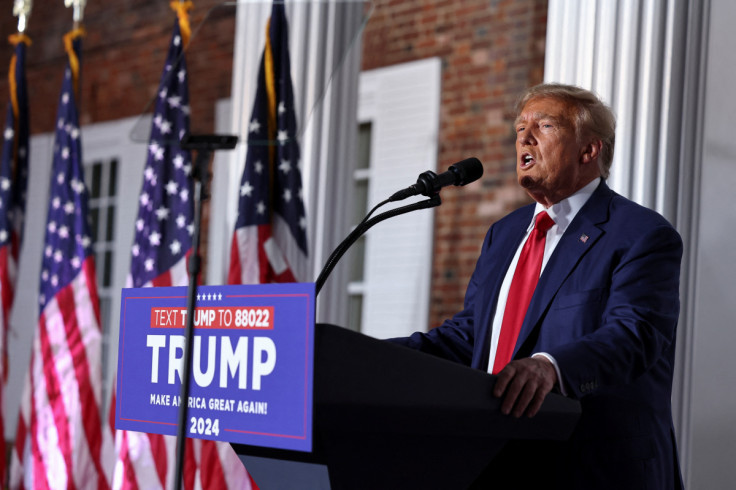 KEY POINTS
Trump claimed that "communists, Marxists and fascists" are conspiring to keep him out of the White House
He called Jack Smith "deranged" and a "sick puppet" of Attorney General Merrick Garland and "crooked" Biden
Trump also mocked Biden over his gaffes during his speeches
Former President Donald Trump commemorated Independence Day this year by attacking President Joe Biden and resharing a vulgar meme of Hunter Biden and celebrity Dylan Mulvaney.
In a series of posts on Truth Social Tuesday, Trump called Biden "crooked," criticized the U.S. special counsel who pursued criminal charges against the ex-president over retention of classified government records, and reshared a post by another user of a naked Hunter with a cigarette in his mouth along with an edited photo of Mulvaney in the bathtub with him.
"Happy FOURTH OF JULY to everyone. We are working hard, we will take back our Country, and MAKE AMERICA GREAT AGAIN. The 2024 Election is our LAST GREAT CHANCE!" Trump wrote on his social media website.
The former president then claimed that "communists, Marxists [and] fascists" are conspiring to keep him out of the White House by slapping him with "ridiculous" indictments and investigations, which he has called "election interference" and a witch hunt.
"As my poll numbers go higher [and] higher, the Communists, Marxists [and] Fascists get more [and] more crazy with their ridiculous indictments [and] election interference plans and plots, all controlled by an out of control and very corrupt DOJ/FBI," he alleged.
Trump went on to call special counsel Jack Smith "deranged" and a "sick puppet" of Attorney General Merrick Garland and "crooked" Biden.
"Republicans must get tough or the Dems will steal another election," he added.
The real estate mogul also responded to a post that challenged the 81 million votes Biden got during the 2020 elections, which read: "81 million votes ... and I've never seen a pro-Biden hat, shirt or flag in my life."
Trump wrote: "True: No Biden hats anywhere. Never seen one!"
The twice-impeached, twice-indicted former president also mocked Biden over his gaffes during his speeches.
"When Biden said that Putin is 'losing the war in Iraq' twice, everybody knew, through confirmation, that we have a confirmed, and very dangerous, idiot in the White House. The USA cannot have this go on!" Trump wrote.
Trump has been indicted twice since leaving office. In March, he was indicted in New York for his alleged involvement in hush-money payments made to adult film actress Stormy Daniels before the 2016 presidential election.
He was indicted for a second time in June on federal charges for his alleged mishandling of classified government documents at his Florida estate Mar-a-Lago.
He has pleaded not guilty to all charges.
Despite this, Trump continues to lead his opponents for the Republican Party's 2024 presidential nomination by double-digits, according to polls.
Meanwhile, President Biden and first lady Dr. Jill Biden hosted their Fourth of July celebration on the South Lawn of the White House Tuesday.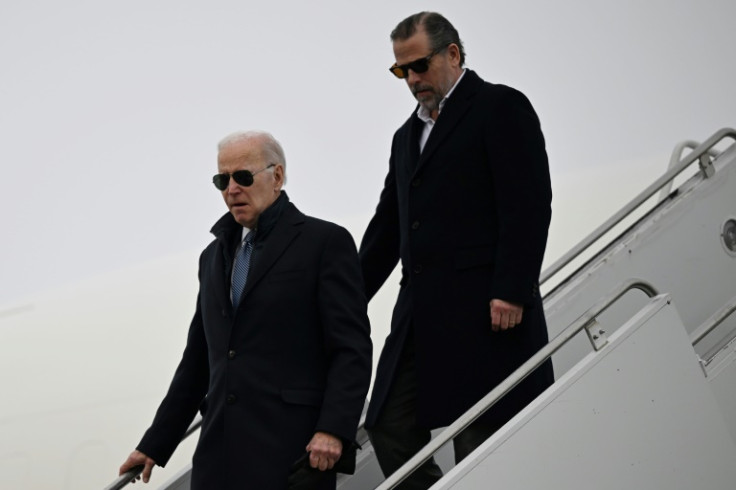 © Copyright IBTimes 2023. All rights reserved.