Trump Thinks Transgender Athletes Joining Women's Sports Is 'Ridiculous', Slams Lia Thomas
KEY POINTS
The former president made the comment during an interview with British TV host Piers Morgan
He had previously removed a regulation that protected transgender patients from discrimination
Trump had also banned transgender individuals from serving in the U.S. military
Former President Donald Trump has called transgender athletes joining women's sports "ridiculous" in an interview with British TV host Piers Morgan and said he is in favor of banning people born as men from competing in women's sports.
In the interview published Monday, Morgan asked Trump whether he believed it was unfair that transgender athletes, such as swimmer Lia Thomas, were able to compete in women's sports.
"People see it and they won't put up with it," Trump replied. "They have a weightlifter where the record was for 11 or 12 years, and they put a half an ounce on each side the woman would lift. A guy comes along and breaks the record by numbers that you wouldn't even believe."
Morgan then asked Trump whether he agreed with United Kingdom Prime Minister Boris Johnson's plans to ban transgender athletes from taking part in women's sports.
"I do, I do," the former president said, adding: "I agreed with it long before anybody else. I think it's ridiculous. And it's bad for the Democrats because they're not going to do that."
Thomas, 23, is transgender swimming with the University of Pennsylvania who became the subject of controversy after she won the NCAA title in the 500-meter freestyle in March. She defeated Virginia freshman Emma Weyant by 1.75 seconds. Her win prompted Gov. Ron DeSantis, R-Fla., and Caitlyn Jenner, who is also transgender, to say that Thomas did not deserve the title.
Trump's interview comes just two months after he announced plans to ban transgender women from participating in women's sports in the United States if he is re-elected president.
"We will ban men from participating in women's sports," Trump said during a rally in Texas in February.
The former president has a history of supporting anti-transgender legislations. In July 2020, the Trump administration published a rule allowing single-sex homeless shelters to make placement determinations based on a person's biological sex. This means a person who identifies as a woman could be sent to a homeless shelter for men.
In June 2020, the Trump administration finalized a rule that removed a regulation protecting transgender patients against discrimination by doctors, hospitals and health insurance companies. Under the new rule, a transgender person could be refused medical care or a checkup at a doctor's office. Transgender men can also be denied treatment for ovarian cancer.
In July 2017, Trump announced through a series of tweets that transgender individuals would no longer be allowed to serve in the U.S. military. The tweets were deleted later.
All three policies were repealed by the Biden administration.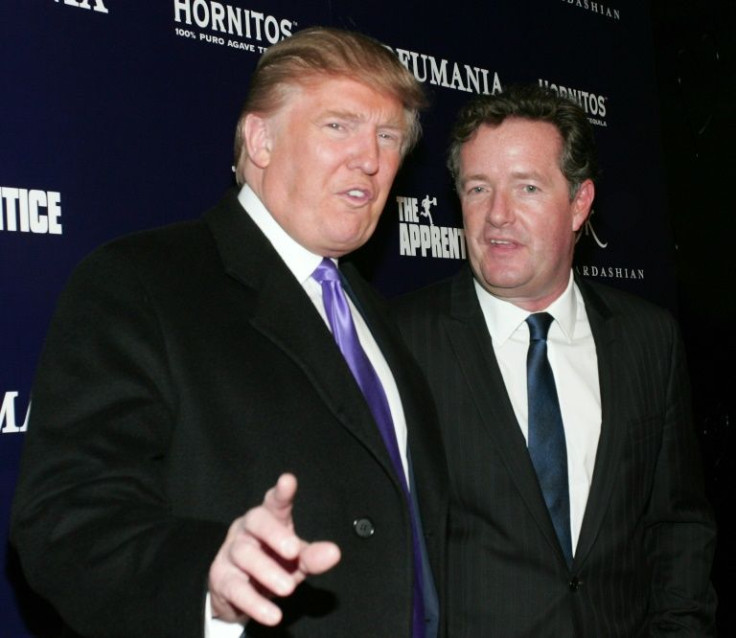 © Copyright IBTimes 2023. All rights reserved.