Is Trump World's Fastest Reader? Claims He Read 480 Pages Of Woodward's 'Rage' Overnight
KEY POINTS
Trump claimed he finished reading Bob Woodward's 480-page book "Rage" in one night
The book includes details about the Trump administration and its handling of the COVID-19 pandemic
Accounts in the past have revealed the president has trouble reading even brief summaries
President Donald Trump might be able to add another title to his list of many boasts -- world's fastest reader.
Appearing on Fox News' "Fox & Friends" on Tuesday morning, Trump claimed he read "Rage," the new 480-page book written by Washington Post journalist Bob Woodward, overnight.
During his TV appearance, the president treated the audience with a brief review of the book that chronicles Trump's handling of the coronavirus pandemic.
"I actually got to read it last night," Trump claimed. "I read it very quickly and it was very boring. But there was not much in that book. ... That's a boring book."
Trump's claim to have finished the book in one night caught the attention of the media. According to a report by CNN, the president was on a three and a half hour flight from Arizona to Washington D.C. on Monday night where he said he read "Rage."
To finish the entire book, Trump would have had to read through 2.2 pages per minute, or less than half a minute per page, during his flight. A fast reader can finish reading a book page in a little over a minute, as stated in an article by Capitalize My Title.
Many accounts in the past have revealed that the president has difficulties reading even brief summaries. In an interview with Axios days before his inauguration, Trump said he preferred reading short, bullet-pointed lists over 200-page reports.
Jim Sciutto's book "The Madman Theory" includes reports that the president's staff members reduced intelligence briefings to three separate bullet points on a single notecard. However, Trump was often only able to make it through one or two bullet points, as reported by the Intelligencer.
In an interview more than three decades ago, Trump struggled to discuss books with the hosts. At one point, he claimed to have read the book the interviewers named for him. However, he was unable to name the title of the book, and could only say that the author did "a beautiful job."
Former economic adviser Gary Cohn also made that point in an email he wrote to Michael Wolff, the author of "Fire and Fury."
"It's worse than you can imagine … Trump won't read anything—not one-page memos, not the brief policy papers, nothing," Cohn wrote. "He gets up halfway through meetings with world leaders because he is bored."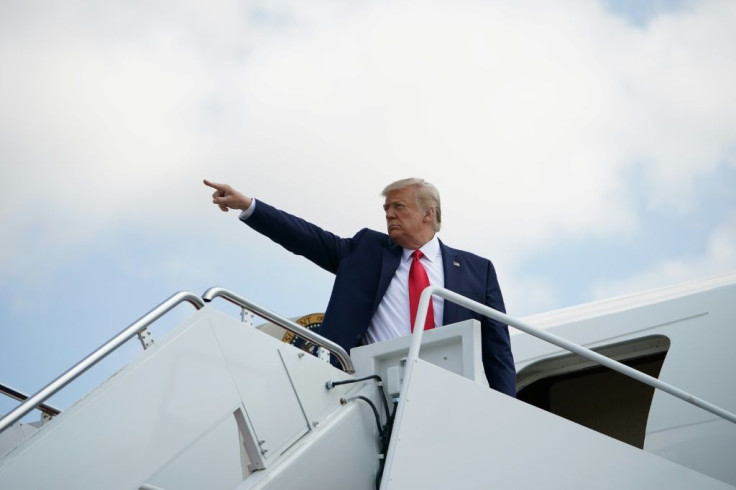 © Copyright IBTimes 2023. All rights reserved.