#TrumpRiots Trends After Trump Supporters And Black Lives Matter Clash In Portland
One person is dead after Trump supporters clashed with Black Lives Matter protestors in Portland on Saturday night.
CNN reported that the individual was shot and killed around 8:46 p.m. after a large caravan of vehicles drove into the downtown area where Black Lives Matter protestors were known to gather for demonstrations.
On Sunday, #TrumpRiots began to trend on Twitter after voters became furious at the idea that Trump and his supporters appeared to blame his democratic opponent Joe Biden for the riots in the Portland area.
"#TrumpRiots #Portland Interesting how a number of black people have been brutally murdered & scores of protesters shot at, driven into & abused - but ONE Trump supporter dies and all of a sudden we have an OMG, THIS IS SERIOUS meltdown of epic proportions. Bloody hypocrites," one person tweeted.
Another Person added, "Donald Trump is inciting violence and holding our cities hostage for political gain. He doesn't care about the death & destruction he causes along the way. Just another mafia-style quid pro quo shakedown. Truly vile & loathsome. #TrumpRiots #TrumpAmerica."
Meanwhile, one person noted that Trump has been calling for Biden to condemn the violence that has been erupting across the nation but hasn't been practicing what he has been preaching.
"Remember how normal life was 4 years ago? I don't see any protester flying Biden flags, so WTF is #BidenRiots? They're Trump supporters pepper spraying people from car as they drive by. He needs to denounce it like they've been demanding of Biden #TrumpRiots #PortlandProtests," the individual tweeted.
Although the police have not released much information about the victim, the individual reportedly suffered a gunshot wound to the chest area and people on social media appear to believe the person was a Trump supporter.
Authorities are asking anyone who may have witnessed the incident or has video of the shooting to contact investigators.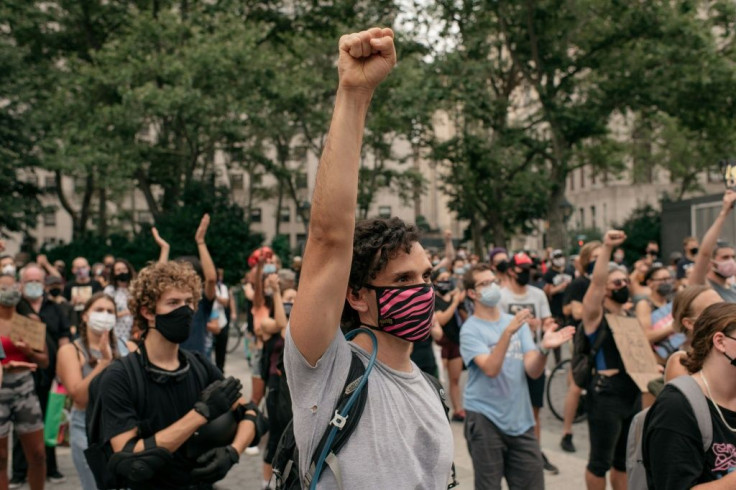 © Copyright IBTimes 2023. All rights reserved.