Trump's Black Monday: Supreme Court Orders Release Of Tax Documents To Manhattan Prosecutor
Despite one-third of its members being hand-picked by former President Donald Trump, the Supreme Court on Monday handed him a significant legal loss. The high court denied Trump's request for a stay of a grand jury subpoena for the release of his tax returns and other financial records.
Manhattan District Attorney Cyrus Vance Jr. will get those records. Vance launched a criminal probe into the financial dealings of the former president and his Trump Organization. Legal experts say the case is of the most serious the former president faces in his post-White House days.
The ruling was one sentence long and noted no dissent by any of the nine justices.
"The application for a stay presented to Justice (David) Breyer and referred to the Court is denied," the order read.
Vance's response to the ruling was similarly terse: "The work continues."
Even if Trump's tax records aren't released to the public – something he has fought against since he launched his campaign for the White House in 2015 – the loss is a significant one. The former president had argued the subpoena from Vance was not focused well enough and was the result of political prosecution.
Vance is a Democrat and the son of the late Cyrus Vance, who served as Secretary of State under former President Jimmy Carter and was Secretary of the Army under both John F. Kennedy and Lyndon Johnson.
A Manhattan grand jury was impaneled to investigate alleged hush-money payments and other financial wrongdoing. Trump was attempting to impede the investigation by keeping his tax records private. He repeatedly claimed an ongoing IRS audit prevented him from releasing the records.
This is the first win for those seeking to gain access to Trump's financial records. House Democrats and federal investigators unsuccessfully tried to get them during special counsel Robert Mueller's probe into alleged interference by Russia in the 2016 election.
Separately, the House has been after records from Trump's accounting firm, Mazars USA, and a top creditor of the former president, Deutsche Bank. Those cases are still stuck in the courts.
In a separate order, the Court denied a request to review two rulings by the Pennsylvania Supreme Court related to the Nov. 3 election, ending the challenges into the state's results. Justices Samuel Alito and Neil Gorsuch joined Justice Clarence Thomas in dissent.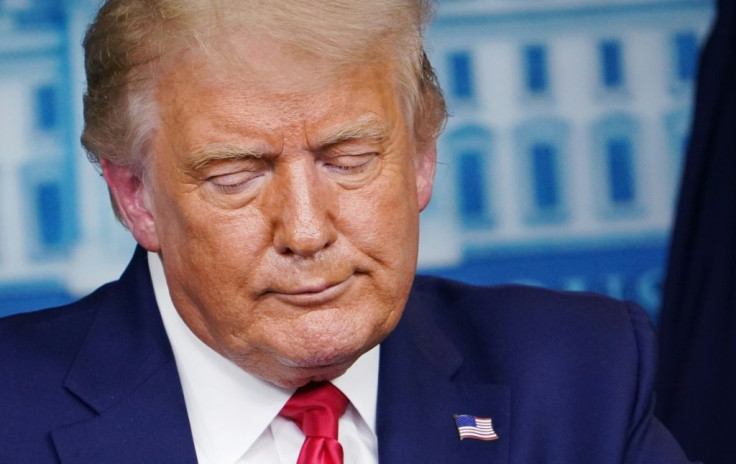 © Copyright IBTimes 2023. All rights reserved.