Trump's Budget Plan Increases Funding To Combat Immigration, Hurts Local Law Enforcement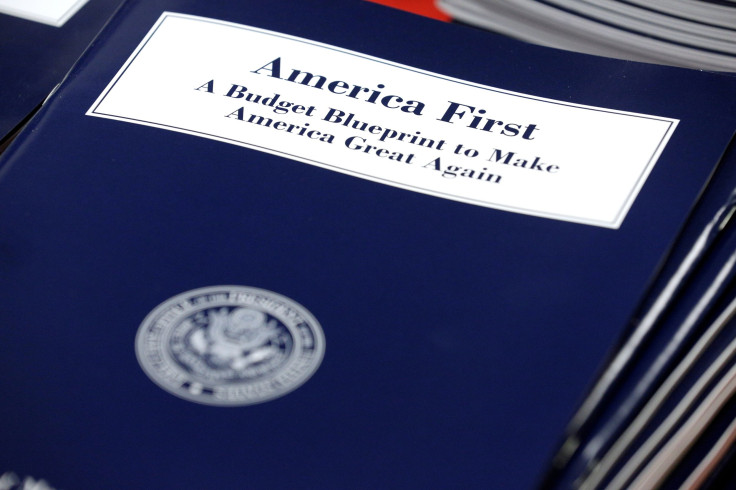 President Donald Trump may have targeted sanctuary cities in one of his executive orders, but his fiscal year 2018 budget proposal fell into step with an effort last year by former President Barack Obama to eliminate a program helping counties imprison undocumented people.
As part of its effort to slash "approximately $700 million in unnecessary spending on outdated programs," the budget would get rid of a Justice Department initiative known as the State Criminal Alien Assistance Program, which gave $165.3 million to 830 counties that detained unauthorized immigrants for at least four days in 2015. The Bureau of Justice Assistance estimated that year that the program, which seeks to compensate municipalities for the cost of giving the Justice Department a hand in targeting undocumented residents, ought to cost about $41.26 per inmate.
Read: Trump Budget Cuts: How Blacks, Latinos, Others Are Impacted By Proposal
The initiative's 2016 budget stood at $210 million, but Obama wanted to change that for fiscal year 2017, requesting, as Trump's team did Thursday, an outright elimination of the program. Congress battled Obama's move. The House Appropriations Committee proposed $273.9 million in funding, while the committee's Senate counterpart pushed for $100 million, according to a Congressional Research Service document.
It's unclear how much the program received for 2017 — Trump's budget boasted savings of $210 million — but an October news release from a county association in California, one of the program's biggest beneficiaries, announced that the combined total of $67.5 million doled out to its state and county governments "represents roughly 37 percent of the $189 million that was made available for SCAAP" for the year.
Read: Domestic Violence Victims Could Lose Funding To Hire Lawyers Under Trump Budget
In his Jan. 25 executive order, Trump promised to drain sanctuary cities, localities that refuse to cooperate with federal authorities working to find and deport unauthorized immigrants, of federal grant money, and gave the Attorney General and the Secretary of the Homeland Security Department authority to decide which municipalities would be considered sanctuary cities. Some of the larger local governments protecting immigrants stood to lose millions.
Other parts of the budget proposal fell in line with Trump's usual stance, including a $1.5 billion funding increase for "for expanded detention, transportation, and removal of illegal immigrants," along with a hiring budget of $314 million for 500 additional border patrol agents and 1,000 new Immigration and Customs Enforcement workers.
© Copyright IBTimes 2023. All rights reserved.