Trump's COVID Plan? Biden Can't Find One
As President Biden's team has sifted through Trump's COVID-19 vaccination files, they haven't found much.
"There is nothing for us to rework," one source told CNN.
The team had come in with low expectations of what they would find filed under "pandemic," but Jeff Zients, Biden's new COVID czar, says the sheer dearth of material on vaccine distribution has still been shocking.
"What we're inheriting from the Trump administration is so much worse than we could have imagined," he said Wednesday in a call with reporters.
Officials say the situation has left the Biden White House to essentially start from scratch as it ventures to move forward with a promised strategy for efficient vaccine distribution.
One CNN source called the situation "complete incompetence."
This week's discovery has not been a total surprise. Dr. Bruce Gellin, a former vaccine official with Health and Human Services, predicted as much last week in The Wall Street Journal.
"[Trump officials] didn't plan for the last inch of the last mile, the part that matters most—how you're going to actually vaccinate that many people quickly."
The Biden administration is facing increasing frustration from states over vaccine shortages and the lack of a comprehensive distribution program. Officials say the thin Trump files have given them little guidance on what the previous president had planned to do--if anything.
Biden, who has been critical of Trump's "dismal" response to COVID-19, particularly the vaccine rollout, has asked for resignations from some of Trump's COVID team, including chief scientific adviser Moncef Slaoui. Surgeon General Jerome Adams has been effectively demoted to an "advisor." Dr. Anthony Fauci will remain in his current role.
Although about 16.5 million vaccine doses had been administered nationally as of Inauguration Day, the number is well below even the former president's goal of 20 million by the end of the year.
Biden has pledged to see 100 million Americans get their vaccine shots in the first 100 days of his administration. Zients told reporters he remains confident the administration can still deliver.
"At least we won't have a president that's actively fighting [COVID rules] on national television," said one official working with Biden's team.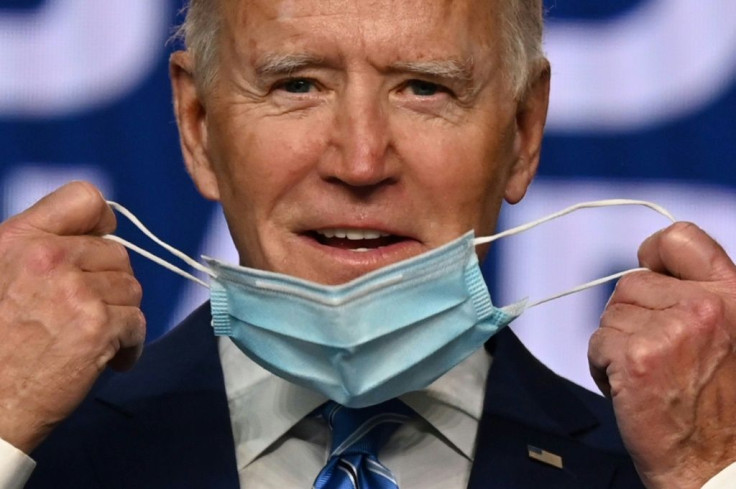 © Copyright IBTimes 2023. All rights reserved.
FOLLOW MORE IBT NEWS ON THE BELOW CHANNELS