$2,000 Stimulus Checks: Biden Lays Out His COVID-19 Relief Package
President-elect Joe Biden may have his work cut out for himself when he steps into the Oval Office on Jan. 20. But he is a man with a plan -- the American Rescue Plan.
In the face of a global pandemic and economic peril, the incoming administration has introduced a two-pronged $1.9 trillion emergency relief plan. The proposal builds on the $4 trillion that Congress has already devoted to addressing the pandemic.
Biden's comprehensive scheme includes more direct aid to American pocketbooks — in addition to the $600 most Americans are receiving this month — and a ramping up of COVID-19 testing and vaccine production.
"If we don't act now, things are going to get much worse, and it'll be harder to get out of the hole later," Biden said last week.
While officials in the presidential transition team say much of the package should attract many on both sides of the political aisle, the price tag is contentious, even within the respective parties. Sen. Joe Manchin, D-W.V., rejects more stimulus checks. Sen. Marco Rubio, R-Fla., supports the idea.
"We think there is a broad understanding of the urgency of the moment, of the immediacy of the crisis and the need to act," a senior Biden administration official told reporters on Thursday afternoon. "And so we're hopeful that the ideas that are laid out here and the action that is reflected here is something that there's a lot of support for."
Biden is scheduled to introduce the American Rescue Plan in a speech Thursday at 7:15 p.m. ET.
Biden will take office next week during a precarious time for the nation, with ever-new records for COVID-19 deaths and growing jobless claims.
The American Rescue Plan's major provisions include $400 billion to fight COVID-19 with vaccines and testing; $1 trillion in further stimulus payments and unemployment insurance; and $440 billion in community and business aid, including $350 billion to state, local, and tribal governments.
The plan includes $20 billion for universal vaccination, $50 billion for a "massive expansion" of testing, and $130 billion to help schools reopen. Biden hopes to deliver a million vaccine shots every day for 100 days while safely opening a majority of K-12 public schools.
To help facilitate the passage, Biden has asked Congress to split its time between his own agenda and President Trump's impeachment trial.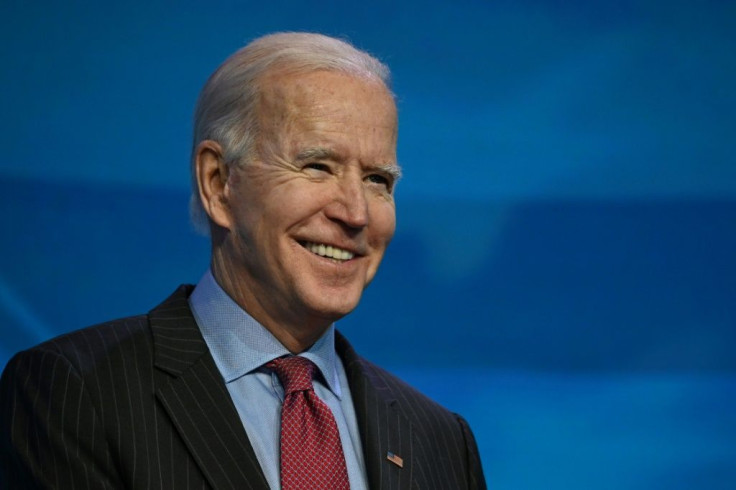 © Copyright IBTimes 2023. All rights reserved.
FOLLOW MORE IBT NEWS ON THE BELOW CHANNELS